Windows 10 makes thirsty drinkers wait while it updates the fridge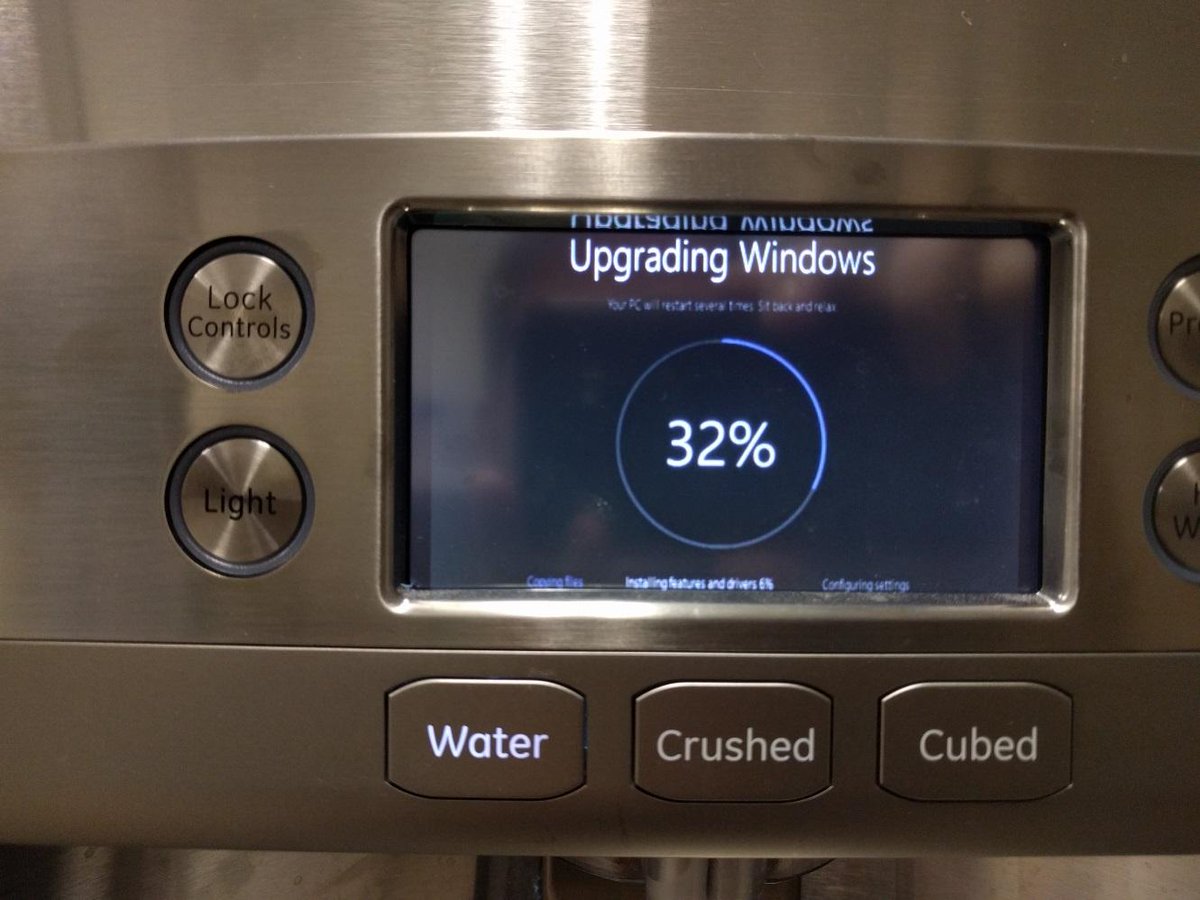 Last year we wrote about how Windows 10 ruined a live weather broadcast with an unwanted upgrade, and killed a live pro gaming stream with a badly timed update.
A few days into 2017, and Jackie Stokes, Director of Incident Response at Intel Security, has brightened our day with this image of Windows 10 updating on a fridge, captioned "I just wanted some water…"
She tweeted the picture yesterday, and it quickly went viral with 23,883 retweets and 40,445 likes at the time of writing.
Of course, things aren't entirely as they might seem because it isn't a real Windows 10 update. The fridge in question has a screen on it designed to allow owners to add their own pictures, and rather than images drawn by a child, this particular fridge owner has used a screenshot of Windows 10 updating.
But while this particular incident might not be real, it may be in the future. Last year, at Berlin's IFA 2016 technology tradeshow, LG debuted a fridge with Windows 10 built into it.
It never made it into production -- for CES this year the company switched to using WebOS with Amazon's digital assistant Alexa -- but it's surely only a matter of time…
I just wanted some water... pic.twitter.com/gdhXKvbNbz

— Jackie Stokes (@find_evil) January 5, 2017