Windows 10 Creators Update Build 15019 arrives on the Fast ring, adds new features, kills Edge extensions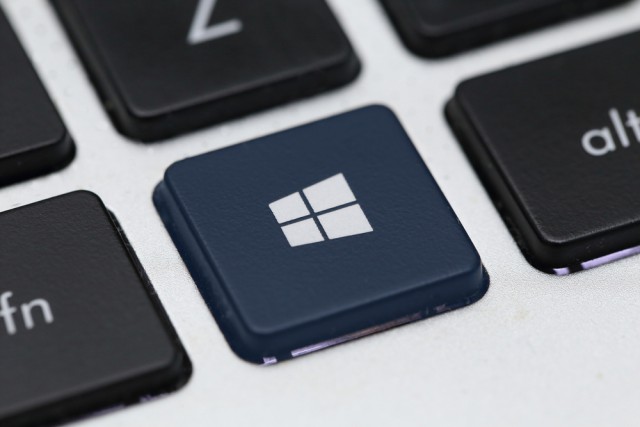 After a couple of days' delay, Microsoft finally releases a new build for Windows 10 Insiders on the Fast ring.
We already knew some of what to expect of this build, as Microsoft previously announced the new gaming features, but naturally there's more to Build 15019 than just that.
As well as the new Game Mode, Beam video game streaming, and a dedicated Gaming section in Settings, the new PC-only release offers improved full-screen support with Windows Game Bar for a variety of additional games.
SEE ALSO: Microsoft kills the ability to uninstall stock apps from Windows 10
It's not all about gaming though. Edge can now read your ebooks to you. You just need to click the "Read aloud" button to get this working. Edge also can now display full color, updated emoji by default on sites which use them.
The new Privacy settings we've discussed previously, make an appearance in this new build too.
The Creators Update has a bit of a new design to look forward to, and you can see some of this in the new build.
You can now follow the download progress of apps and games from the Windows Store in the Action Center, and the blue light feature, which makes using your PC at night more comfortable on the eyes, has been renamed Night Light, which makes sense. Microsoft has made some improvements in the range of color temperatures too.
If you've ever used a troubleshooter to fix a problem with your PC you'll be pleased to hear in this build they are easier to find. Just go to Settings > Update & security > Troubleshoot.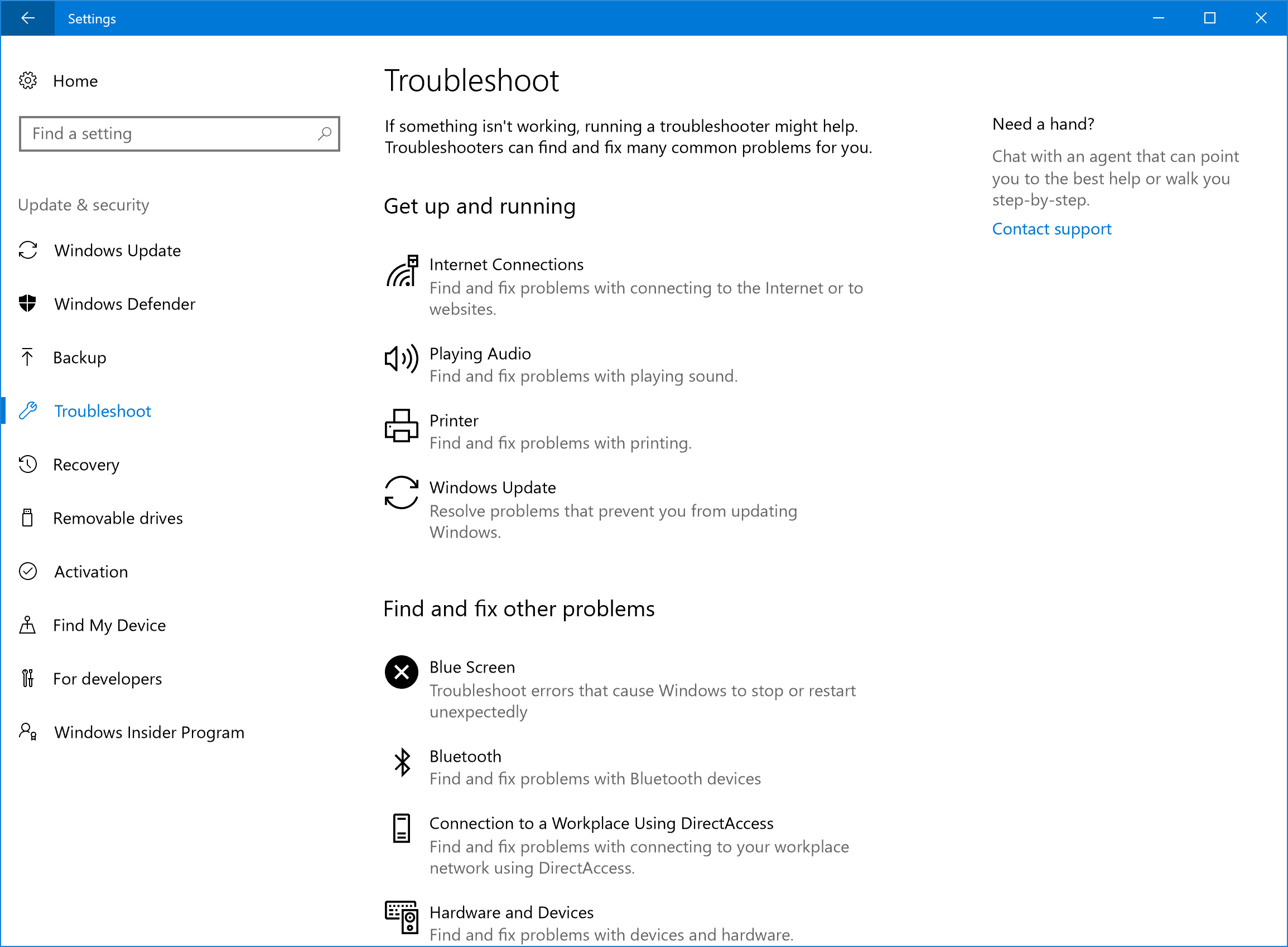 Other changes, improvements, and fixes for PC
Fixed an issue where connecting an Xbox 360 or Xbox One Controller to your PC would cause the DWM to crash, resulting in your display flickering and/or appearing blank or black.
Fixed an issue where with certain games if you used Alt + Tab to change focus to a different window, you could see both the newly focused window and the game flicker.
Fixed an issue where when using Microsoft Edge with Narrator, you might hear "no item in view" or silence while tabbing or using other navigation commands.
Fixed an issue where pasting on top of selected text in a Web Note would result in Microsoft Edge crashing.
Fixed an issue that prevented some users from viewing Twitch.tv streams in Microsoft Edge.
Fixed an issue from recent builds where Microsoft Edge would crash when sharing a PDF.
Updated the e-book viewer in Microsoft Edge so that if you've clicked on an image, you can now Ctrl + Mouse wheel to zoom.
Fixed an issue where typing [ into the F12 Developer Tools window wouldn't work when using the Hungarian keyboard.
Custom scaling has been migrated from Control Panel to now be a subpage in Display Settings.
Fixed an issue where Taskbar preview icons were unexpectedly small on high-DPI devices.
To help save characters when typing in fields with a character limit, Microsoft has added a new ellipsis child key for Latin-based languages (such as English, German, and French) when you press and hold the period key on the touch keyboard.
Fixed an issue where in certain UWP apps, tapping outside of a text box currently with focus while in tablet mode wouldn't dismiss the touch keyboard.
Fixed a typo in the new compatibility option to override high DPI scaling behavior for GDI-based apps.
Fixed an issue where newly pinned secondary tiles (for example, a pinned page from Settings) would unexpectedly appear in Start's Recently Added list.
Polished the animation when moving tiles in and out of folders on Start, and fixed an issue where it wasn't possible to drag the final tile out of a folder onto the same row as the folder tile.
Fixed an issue from Build 15014 where using Hey Cortana might result in SpeechRuntime.exe using an unexpected amount of CPU.
Fixed an issue where, with a maximized Notepad window and enough text to require a scrollbar, the right-most edge of the scrollbar wouldn't do anything when dragged in an attempt to scroll.
Fixed an issue where, after pressing Alt to set focus to the menu bar, certain apps could become unresponsive if then pressing Ctrl or clicking inside the app's child window.
Fixed an issue where Cortana might crash when slowly typing out a UNC path that has already been typed out and opened through Cortana once before.
Fixed an issue where Default apps Settings would crash of you clicked an app under "Choose default app" and selected the option to look for an app in the Store.
Updated Themes settings page to now contain a link to the Store to find more themes to download.
Fixed an issue where certain apps might crash after using the Open dialog to rename and open a folder.
Fixed an issue where Win + Shift + S wouldn't work if the mode in Snipping Tool was set to something other than Rectangle.
Fixed an issue where you could end up with multiple Snipping Tool processes open after using Win + Shift + S and hitting Esc to stop the snip.
Fixed an issue where certain file attributes, such as +s, would be lost when copying or moving a folder to a different partition.
Fixed an issue where using Command Prompt with certain fonts could result in conhost.exe unexpectedly using a lot of CPU.
Updated Dial Settings to now list customized apps alphabetically.
Fixed an issue with Windows Ink where undoing and redoing a point erase could result in the ink reappearing in an unexpected order.
Improved Screen Sketch copy reliability.
Fixed an issue some insiders may have experienced recently with the mouse and keyboard sometimes going unresponsive for a few seconds at a time.
Fixed an issue resulting in certain apps crashing when you switched to Tablet Mode.
Fixed an issue where calendar appointments marked as Tentative or Out of Office were showing up as Free in the Taskbar clock and calendar flyout.
Fixed an issue where, if multiple folders were selected in Background Settings under Slideshow mode, slideshow would not work.
Fixed an issue where you could see the page flash when navigating from and back to Themes Settings.
Fixed an issue where the Bluetooth & other devices Settings page unexpectedly said "Systemsettings.Viewmodel.settingentry" at the bottom.
Improved Settings reliability.
Fixed an issue where, when using Phonetic as the sorting method with the zh-tw display language, the clock on the lock screen wouldn't appear.
Based on feedback, Microsoft has adjusted the look of the Virtual Touchpad to make the left/right buttons more visible.
Fixed an issue that could result in the Netflix app crashing on launch. Try again and it should work. Also fixed an issue where on certain hardware types, the Netflix app would crash when starting a movie.
The game DOTA2 should now launch normally.
Known issues for PC
The download progress indicator shown when downloading this build is currently broken under Settings > Update & security > Windows Update. It may look like you're getting stuck at 0% or at other percentages. Ignore the indicator and be patient. The build should download fine and the installation should kick off. See this forum post for more details.
After updating to this build, nonstop exceptions in the Spectrum.exe service may occur causing PCs to lose audio, disk I/O usage to become very high, and apps like Microsoft Edge to become unresponsive when doing certain actions such as opening Settings. As a workaround to get out of this state, you can delete C:\ProgramData\Microsoft\Spectrum\PersistedSpatialAnchors and reboot.
Some Windows Insiders may have had trouble connecting to certain Google sites due to an implementation of a new security model being rolled out to further enhance user security. The team is working on a resolution. In the meantime, users can access these sites from an InPrivate tab.
Extensions in Microsoft Edge do not work in this build. Extensions may appear to load but will not function as expected. This issue should be fixed in the next Insider release build. If you depend on extensions in Microsoft Edge, Microsoft recommends skipping this build. You can pause Insider Preview builds by going to Settings > Updates & security > Windows Insider Program, clicking on "Stop Insider Preview builds", and choosing "Pause updates for a bit".
Microsoft Edge F12 tools may intermittently crash, hang, and fail to accept inputs.
Microsoft Edge's "Inspect Element" and "View Source" options don't correctly launch to the DOM Explorer and Debugger, respectively.
Windows Insiders will unexpectedly see a "Mixed Reality" entry on the main page of Settings.
Some captive portal Wi-Fi networks may fail to connect during OOBE. If a captive portal network is using DNS hijacking to redirect to a secure site, the captive portal app will crash and the user cannot clear the portal.
Yes/No voice commands in the Wi-Fi portion of OOBE are currently failing.
Quicken 2016 will fail to run with an error stating .NET 4.6.1 is not installed. For Insiders familiar with Registry Editor, there is an optional workaround. Take ownership of the following registry keys and edit the "version" value to be 4.6.XXXXX instead of 4.7.XXXXX:
HKEY_LOCAL_MACHINE\SOFTWARE\WOW6432Node\Microsoft\NET Framework Setup\NDP\v4\Client

HKEY_LOCAL_MACHINE\SOFTWARE\WOW6432Node\Microsoft\NET Framework Setup\NDP\v4\Full
Dragging apps from the all apps list to pin on Start's tile grid won't work. For now, please right-click on the desired app in order to pin it.
Some Tencent apps and games may crash or work correctly on this build.
Under Settings > Update & security > Windows Update you might see the text "Some Settings are managed by your organization" even though your PC isn't being managed by an organization. This is a bug caused by an updated flight configuration setting for Insider Preview builds and does not mean your PC is being managed by anyone.
On some PCs, audio stops working sporadically with a "device in use" error. Microsoft is investigating. Restarting the audio service may fix thingsfor a bit.
The Action Center may sometimes appear blank and transparent without color. If you encounter this, try moving the taskbar to a different location on screen.
Gaming known issues
Popular games such as may experience crashes or black screens when trying to load due to a platform issue.
When clicking on certain elements in desktop (Win32) games, the game minimizes and cannot be restored.
Game Mode is enabled system wide by default, however, the ON/OFF toggle in Settings will incorrectly show it as being OFF until the user manually toggles the Setting to ON which will cause it to update and accurately display the status of Game Mode system wide.
Broadcasting to Beam via the Game bar currently requires a number of Privacy settings to be changed. Please visit this forum post.
Certain hardware configurations may cause the broadcast live review window in the Game bar to flash Green while you are Broadcasting. This does not affect the quality of your broadcast and is only visible to the Broadcaster.
Photo credit: charnsitr / Shutterstock