Samsung unveils Exynos 9 Series 8895 flagship processor -- will likely power the Galaxy S8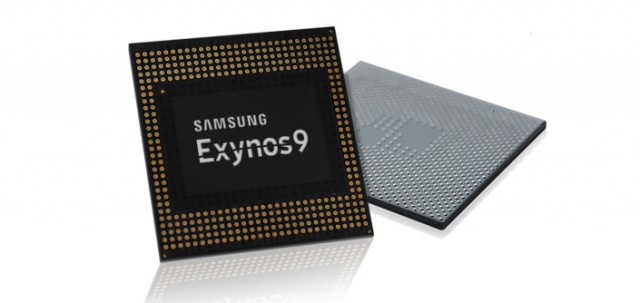 Samsung started manufacturing new mobile processors using the 10nm FinFET technology last year, but it is not only until today that we learn about its first product to take advantage of it. It's called Exynos 9 Series 8895, and it is the high-end chip likely to power its upcoming flagship, the Galaxy S8.
Being a flagship mobile processor, the Exynos 9 Series 8895 has all the bells and whistles and the performance credentials to match its status. The boost in performance can be attributed to the transition to the 10nm FinFET manufacturing technology, which made way for a 27 percent improvement in terms of performance and a 40 percent decrease in power consumption, compared to the 14nm FinFET process.
Samsung also says that the Exynos 9 Series 8895 is the first processor "of its kind" to feature a Gigabit LTE modem with 5CA (carrier aggregation). In terms of transfer speeds, we are looking at 1Gbps for downloads and 150Mbps for uploads (that's only 2CA, as opposed to 5CA for downloads).
The processor features an octa-core CPU design, with four second-generation Samsung cores and four Cortex A53 cores. The first group is meant for performance while the latter is there for energy efficiency.
Also worth noting in terms of performance is that the Exynos 9 Series 8895 is said to be compatible with 4K UHD VR, courtesy of the ARM Mali G71 GPU inside, which means that we can expect to see Samsung's upcoming flagship mobile devices transition to 4K panels. Speaking of 4K, the Exynos 9 Series 8895 features support for UDH video recording and playback at up to 120FPS.
In terms of security, there's a unit part of Exynos 9 Series 8895 that is designed for mobile payment solutions that involve iris scanning and fingerprint recognition functionality. There is also a Vision Processing Unit, for tracking "items and movements" to improve video tracking, image processing and machine vision.
The Exynos 9 Series 8895 is shaping up to be a very powerful competition in the flagship mobile processor space, which will go toe to toe with Qualcomm's Snapdragon 835. The Snapdragon 835 is also manufactured using the 10nm FinFET technology, but its differentiating feature is support for Windows 10 devices -- and x86 software, as a result.
Samsung is likely to make use of its own processor in the Galaxy S8, as it did before, but it will also go with the Snapdragon 835 in some markets. It will be interesting to see which one performs best under similar conditions, but, based on the specs, Samsung has the upper hand.
You can hit the link in the paragraph above to read more about the Snapdragon 835, but the gist of it is that the Exynos 9 Series 8895 promises better performance, better energy efficiency, and better 4K video recording.