FriendlyElec releases Ubuntu Linux-ready NanoPi M1 Plus -- a $30 Raspberry Pi killer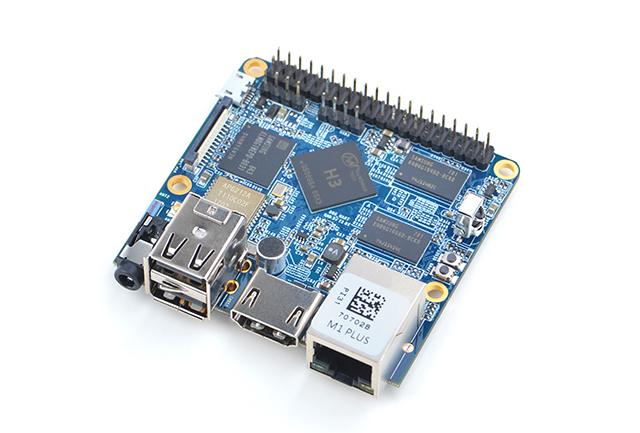 The Raspberry Pi line of mini computers -- including the all-new Pi Zero W -- are wonderful devices for what they are. Quite frankly, they have inspired many young people to learn about programming, while helping makers to create some really cool projects. With that said, the Pi computers are not the only System on a Chip solutions on the market. Actually, there are more powerful ARM-based offerings available. The problem? They are often radically more expensive than Raspberry Pi.
However, there is a new Raspberry Pi competitor that is quite affordable. In fact, some folks may view it as a Pi-killer. The $30 FriendlyElec NanoPi M1 Plus has an arguably superior design and layout, plus important integrated features like Wi-Fi and Bluetooth. It even has an IR receiver, onboard microphone, 8GB storage, and both power and reset buttons. Best of all? It is ready to run Debian, Ubuntu Core, and Ubuntu Mate from the start.
"The NanoPi M1 Plus is designed and developed by FriendlyElec for professionals, enterprise users, makers and hobbyists. It is only two thirds the size of a Raspberry Pi. FriendlyElec has made a Debian, Ubuntu-MATE, Ubuntu-Core and Android images ready for it," says FriendlyElec.
The company further says, "The NanoPi M1 Plus uses the Allwinner H3 Soc. It integrates Gbps Ethernet, IR receiver, video/audio output, WiFi & Bluetooth, onboard microphone and supports DVP/Camera/HDMI and CVBS. It has a serial debug port. Its GPIO pins are compatible with those of a Raspberry Pi."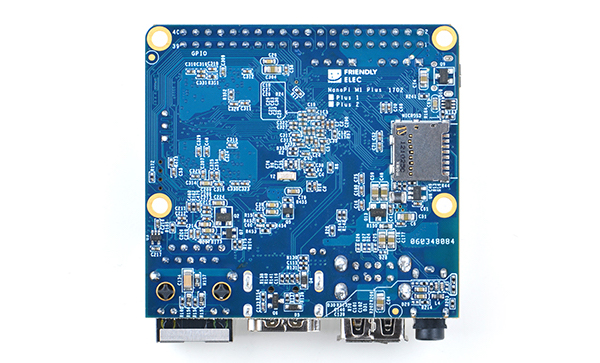 FriendlyElec shares the following specifications.
CPU: Allwinner H3, Quad-core [email protected]
GPU: Mali400MP2@600MHz,Supports OpenGL ES2.0
DDR3 RAM: 1GB
eMMC: 8GB
Wireless: 802.11 b/g/n
Bluetooth: 4.0 dual mode
Antenna Interface: Shared by WiFi and Bluetooth, IPX interface
Connectivity: 10/100/1000M Ethernet
Audio: 3.5mm jack/Via HDMI
Microphone: onboard microphone
IR: onboard IR receiver
USB Host: USB 2.0 x 3, 2 x USB Type A and 1 x 2.54mm pitch pin-header
MicroSD Slot: x1
MicroUSB: power input and data transmission, OTG
Audio Output: HDMI 1.4 1080P, CVBS
DVP Camera Interface: 24pin, 0.5mm pitch FPC seat
Serial Debug Port: 4Pin, 2.54mm pitch pin-header
GPIO: 40pin, 2.54mm pitch pin-header, compatible with Raspberry Pi 2's GPIO. It contains UART, SPI, I2C, I2S/PCM, SPDIF-OUT and IO
User Button: 1 x Power Button and 1 x Reset Button
LED: 1 x Power LED and 1 x System Status LED
PCB Dimension: 64 x 60 mm, ENIG
Power Supply: DC 5V/2A
OS/Software: u-boot, Debian, Ubuntu-MATE, Ubuntu-Core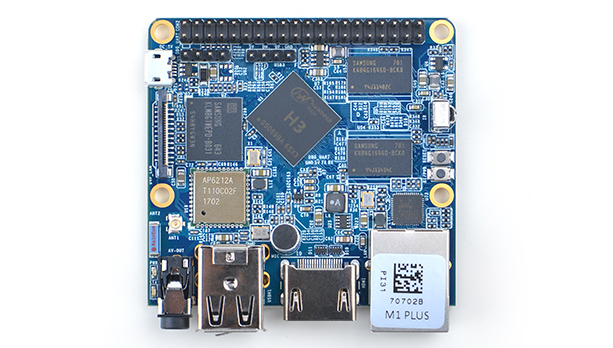 Want to buy one for yourself? You can get it here. You shouldn't delay, however, as FriendlyElec says the $30 price is limited, and it will eventually cost more.
Do you think this is a Raspberry Pi 3 killer? Please tell me in the comments.