LG G6 Android flagship smartphone rolling out now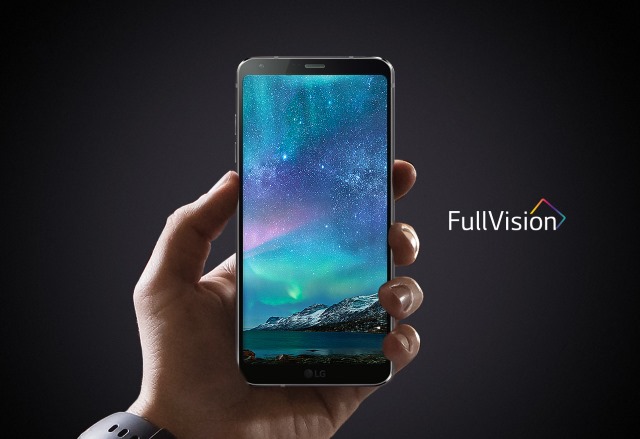 The LG G6 is one of the most intriguing smartphones unveiled this year, and starting today it is finally rolling out across the globe. The device was unveiled at MWC 2017, with its novel 5.7-inch display being the standout feature.
The flagship was actually released in South Korea in mid-March, but LG waited until this month to bring it to international markets. In the coming period it will be available at almost 200 carriers worldwide and in major markets in North America, Europe, Asia, and Central and South America.
The G6 will go head to head with Apple's iPhone 7 and iPhone 7 Plus and Samsung's upcoming Galaxy S8 and Galaxy S8+ as well as other flagship smartphones. The fellow South Korean maker will release its much-awaited devices later this month, and it will be interesting to see which series comes out on top in terms of sales.
The G6 is equipped with a cutting-edge display, a 5.7-inch screen with an 18:9 aspect ratio and 1,440 by 2,880 resolution, but compared to its Android rivals to hit the market this year it will be a generation behind in terms of processing power. LG's flagship comes with a Qualcomm Snapdragon 821 chip, as opposed to the Snapdragon 835 that will be used for the Galaxy S8 and other rivals.
Save for the weaker processor, it comes decently equipped, with 4GB of RAM, 32GB of storage, a microSD card slot, dual 13 MP cameras on the back, 3,300mAh battery and a water-resistant body. And it also runs Android 7.0 Nougat -- which, again, isn't the latest-available version (that would be 7.1.2, as of the time of writing this article).
In the US, the unlocked G6 goes for $719.99 at AT&T, $708 at Sprint, $650 at T-Mobile, and $672 at Verizon. In Europe, it can be had for €749 off-contract.
Keep an eye on the site for our full review of the LG G6.