Bose faces privacy lawsuit over headphones that share listening habits with third parties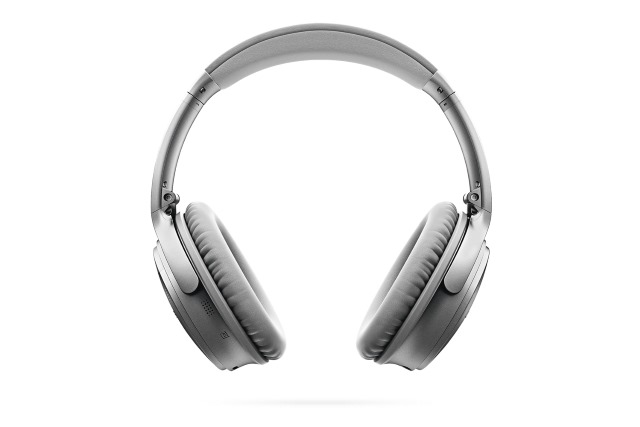 When it comes to privacy concerns, the mind naturally drifts to the likes of Facebook, Microsoft and Google. But in reality, there is the potential for privacy issues with any connected device -- and that includes Bluetooth headphones from Bose.
Illustrating this is a man from Illinois who has filed a lawsuit against the Massachusetts-based audio company for "secretly collecting, transmitting, and disclosing its customers' private music selections to third parties, including a data mining company." Kyle Zak alleges that his Bose QuietComfort 35 wireless Bluetooth headphones and the associated Bose Connect app gathered information about him, and sold it on to third parties including Segment.io.
Zak's lawsuit points out that the same problem probably exists with other Bose Bluetooth headphones that work in conjunction with the Bose Connect app. Other affected products include the Bose SoundSport wireless, SoundSport Pulse wireless, QuietControl 30 and SoundLink wireless II headphones, as well as its SoundLink Color II, SoundLink Revolve and SoundLink Revolve+ speakers.
The allegation is that Bose is engaged in what amounts to wiretapping, but Bose denies that data is personally identifiable.
The lawsuit says:
With Bose Connect, customers can "pair" their smartphones with their Bose wireless products, which allows them to access and control their settings and features.

Unbeknownst to its customers, however, Defendant designed Bose Connect to (i) collect and record the titles of the music and audio files its customers choose to play through their Bose wireless products and (ii) transmit such data along with other personal identifiers to third-parties -- including a data miner -- without its customers' knowledge or consent.

Though the data collected from its customers' smartphones is undoubtedly valuable to the company, Defendant's conduct demonstrates a wholesale disregard for consumer privacy rights and violates numerous state and federal laws.
It goes on to point out that the music and other audio listened to through the headphones can be surprisingly revealing about an individual:
Indeed, one's personal audio selections -- including music, radio broadcast, Podcast, and lecture choices -- provide an incredible amount of insight into his or her personality, behavior, political views, and personal identity. In fact, numerous scientific studies show that musical preferences reflect explicit characteristics such as age, personality, and values, and can likely even be used to identify people with autism spectrum conditions. And that's just a small sampling of what can be learned from one's music preferences. When it comes other types of audio tracks, the personality, values, likes, dislikes, and preferences of the listener are more self-evident. For example, a person that listens to Muslim prayer services through his headphones or speakers is very likely a Muslim, a person that listens to the Ashamed, Confused, And In the Closet Podcast is very likely a homosexual in need of a support system, and a person that listens to The Body's HIV/AIDS Podcast is very likely an individual that has been diagnosed and is living with HIV or AIDS. None of Defendant's customers could have ever anticipated that these types of music and audio selections would be recorded and sent to, of all people, a third party data miner for analysis.
Zak is seeking $5 million in damages and is hoping to be able to prevent Bose from sharing data in the future.