Most Windows 10 users still haven't been offered the Creators Update -- even owners of Surface devices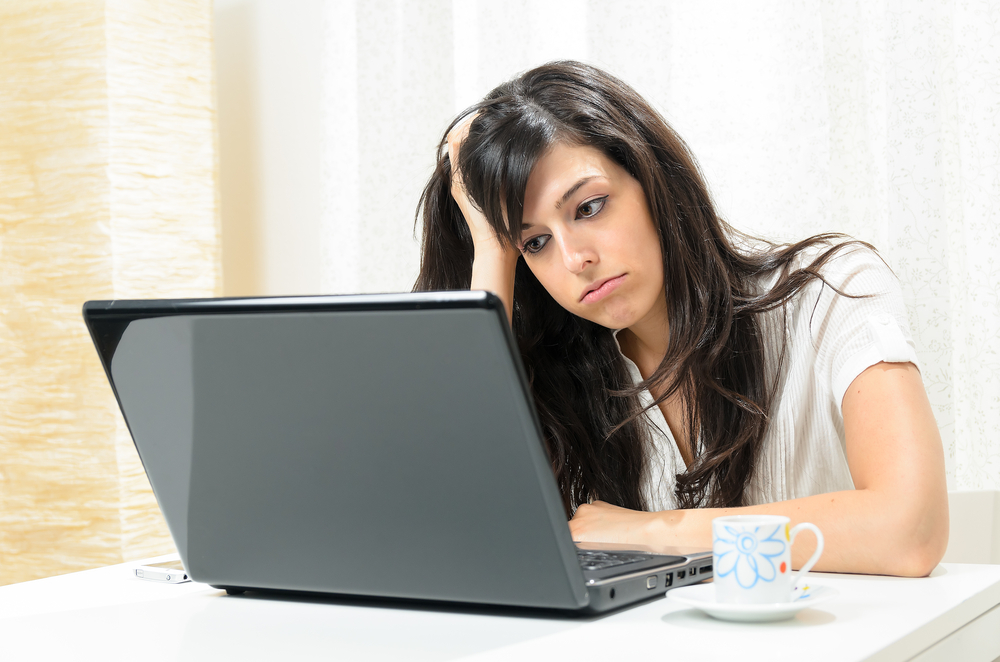 Microsoft says that in order for Windows 10 users to remain secure, "your device should be updated to the latest feature update."
The problem with this is that not everyone has been offered the latest feature update. Two months after it launched, the Creators Update continues to roll out at a glacial pace, meaning the majority of people running Windows 10 are still on the Anniversary Update, and that includes users of Microsoft's own Surface range of devices.
SEE ALSO: Windows 10's share grew by just 5 percent in a year
According to the latest figures from AdDuplex, 58.3 percent of Windows 10 users are running the Anniversary Update, with just 35.7 percent on the Creators Update. 4.1 percent are still on Windows 10 1511 (November Update) and 1.5 percent are on the original Windows 10 release.
In fairness to Microsoft, the rate of the Creators Update rollout is pretty much comparable to that of the Anniversary Update at this point, although the earlier release picked up the pace about now in its rollout, so it will be interesting to see if history repeats itself. And of course AdDuplex's figures don't show the percentage of Windows 10 users who have been offered the update but have so far chosen not to install it.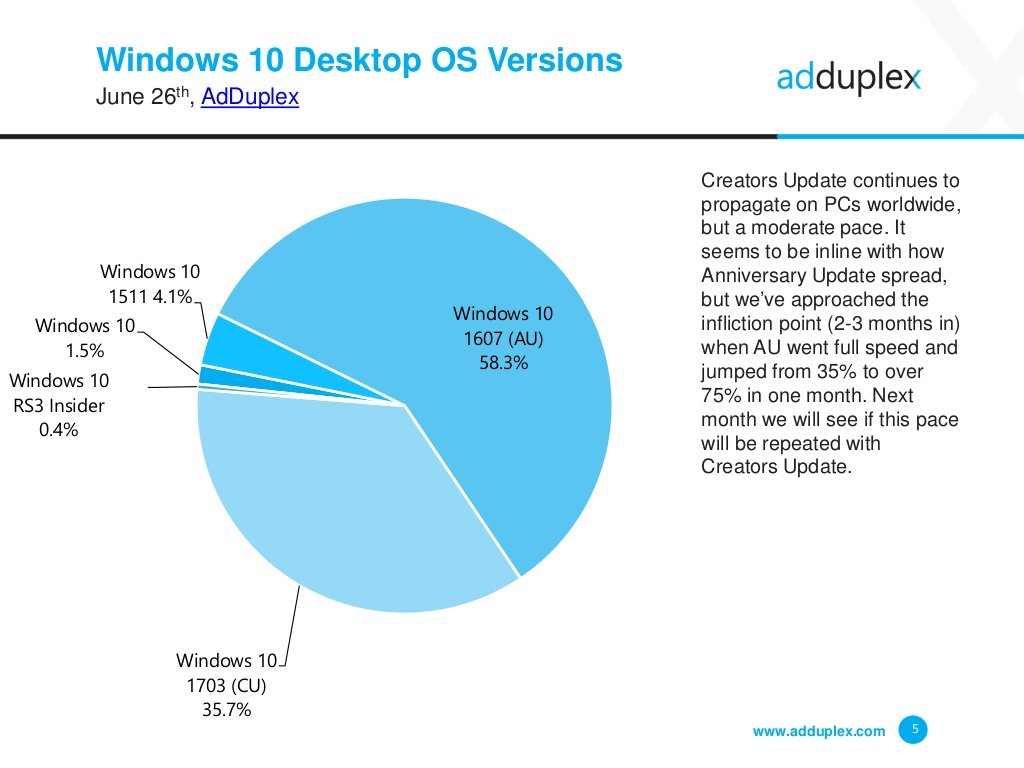 What's more interesting though, is much of the reason for the slow rollout is because Microsoft is only offering it to systems which are considered to be compatible (as more bugs are fixed, so the OS should work on a greater number of systems), yet the company's own Surface range of devices doesn't seem to fit this criteria.
According to AdDuplex, just 22 percent of Surface Pro 3 slates are running the Creators Update, and the Surface Pro 4 and Surface Book aren't fairing much better. The only exception to the rule are the new Surface Laptop and Surface Pro, which come with the Creators Update pre-installed.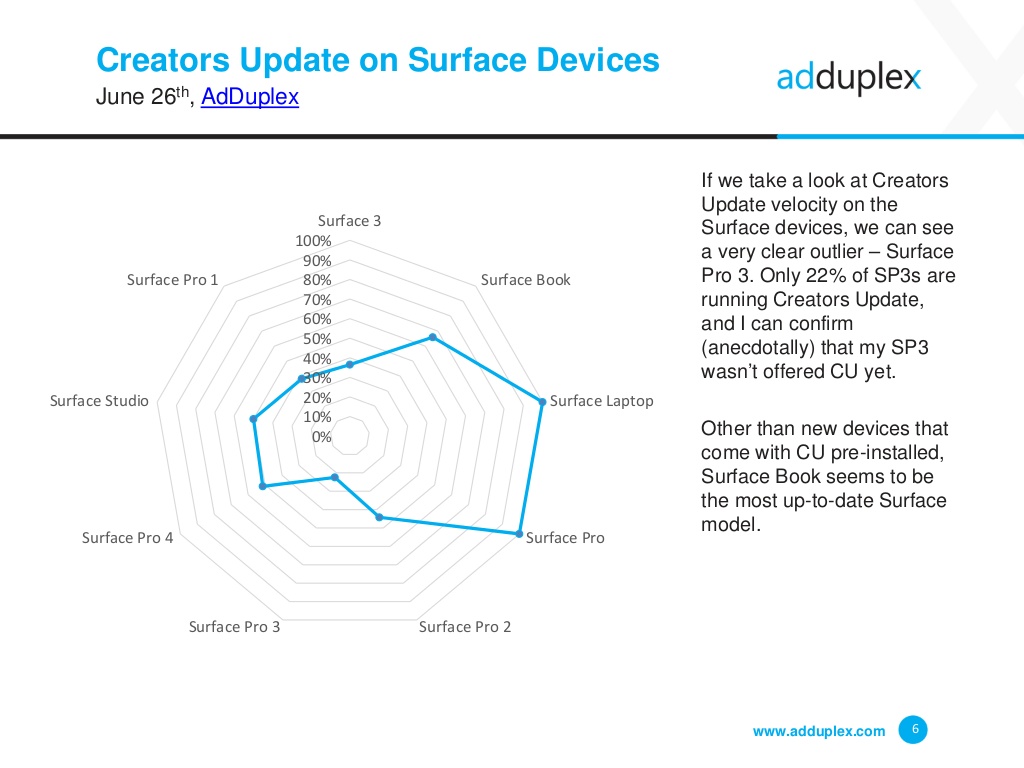 Photo credit: Dirima / Shutterstock