How to create and use separate user profiles in Kodi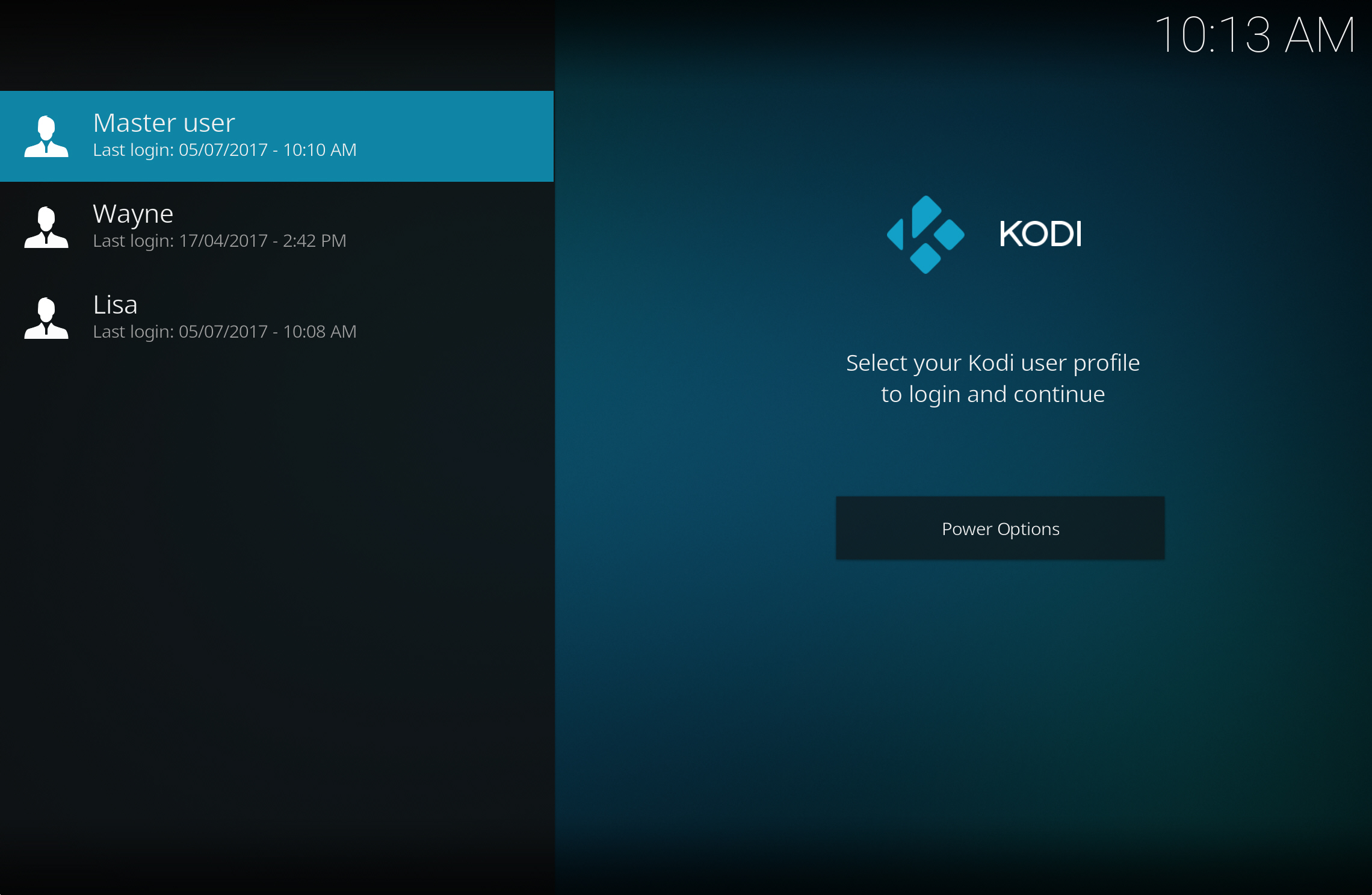 Kodi is a very flexible media center that you can use to watch local media, or stream content via third-party add-ons.
If you share Kodi with other family members you can set up user profiles for each person who uses the software. This will let you all keep what you watch separate and you can control what content your children have access to.
SEE ALSO: How to play Kodi streams in VLC Media Player
Setting up profiles is just a matter of launching Kodi and clicking the gear icon at the top left to open the program settings. In the System menu, select Profile settings. Select Profiles in the sidebar.
Click on Add profile and on the following screen type in the first new user's name and OK it. Every user gets their own profile folder and you can specify its location, create a new one, or agree the default choice.
You can customize the profile on the next screen and choose if you want to keep your media information separate, or share it with the Master profile.
You can opt to start with fresh settings or copy the existing ones from default. The latter won't affect your media info or sources choices.
Once done, you'll be returned to the Settings -- Profiles screen and you can add additional family members.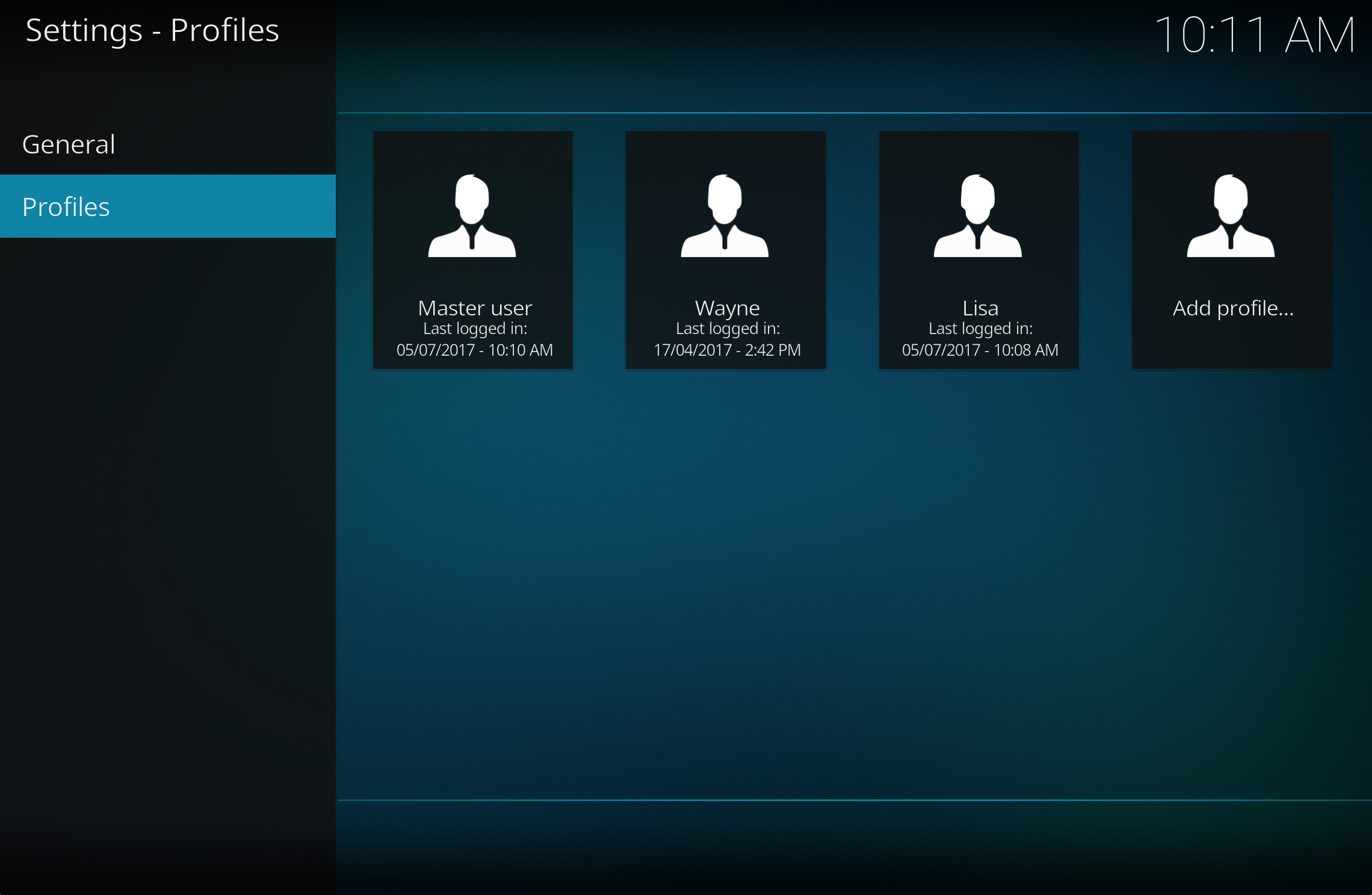 You can customize each profile with a different color or skin through Settings > Interface settings, to make it easier to recognize which one you're in.
Finally, click the General button on the Settings -- Profiles page and enable the Show login screen on startup setting. This will ensure the login screen appears every time Kodi starts up.
If you intend to use Kodi with add-ons to stream potentially illegal content, you may wish to consider a VPN.