AMD reveals more about Ryzen 3 and Threadripper -- Intel should be worried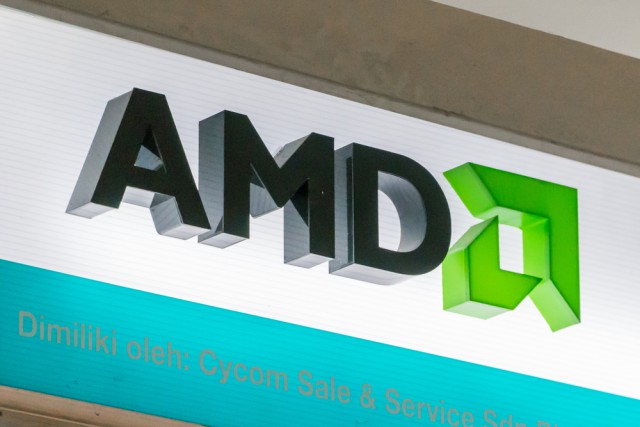 AMD is making big moves lately. While the company never really went away, for a while it was clearly struggling to match up to Intel on both performance and value. Slowly but surely, the consumer-friendly company has become much more competitive. Its Ryzen 5 and 7 processors are excellent multi-core performers, while its Radeon RX 500 series of graphics cards offers amazing performance at a low price. Heck, its GPUs are very popular for cryptocurrency miners too.
Today, AMD reveals more about some upcoming Ryzen processors -- both on the high and low end. The company is sharing details on the budget-friendly Ryzen 3 and the awe-inspiring Threadripper chips for enthusiasts and professionals. We now have some specifications, pricing, and release dates.
"You know about its 16 cores and 32 threads, but it also delivers a 3.4 GHz base clock and a 4.0 GHz boost. And I'm happy to say we've priced the Ryzen Threadripper 1950X at a suggested retail price of USD $999, bringing incredible price/performance ratios to the High End Desktop (HEDT) market. Joining the 16-core CPU will be the Ryzen Threadripper 1920X, which packs 12 cores and 24 threads, a 3.5 GHz base clock and a 4.0 GHz boost, at a USD $799 suggested retail price. What's more, every Threadripper X399 platform supporting the 1950X and 1920X features 64 lanes of PCIe with support for up to four GPUs. And like all Ryzen processors, both the 1950X and 1920X are unlocked for overclocking," says Jim Anderson SVP and GM of Computing and Graphics, AMD.
ALSO READ: Dell refreshes Alienware Area-51 with AMD Ryzen Threadripper and Intel Core X options
Anderson further says, "With Ryzen Threadripper processors representing the ultimate in desktop performance, the Ryzen 3 CPU will get even more people into the Ryzen family -- at an affordable price point. Both Ryzen 3 desktop processors are 4 core, 4 thread, 'Zen' architecture-based CPUs. We have two consumer desktop models, the Ryzen 3 1300X CPU with base clock of 3.5 GHz and boost to 3.7 GHz, and the Ryzen 3 1200 CPU with a base clock of 3.1 GHz and boost to 3.4 GHz. And the wait is even shorter for Ryzen 3 -- it will be on shelf starting July 27th, and of course AMD AM4 A320, B350, and X370 motherboard options from the top ODMs are already available for pairing with Ryzen 7, Ryzen 5, and -- very soon -- Ryzen 3."
As you can see in the video above, the AMD Ryzen Threadripper 1920X defeats the super-expensive Core i9 7900X in the Cinebench benchmark demo, while the 1950X absolutely trounces Intel's chip. AMD's 1920X and 1950X are both priced lower than the Core i9 which they defeated.
With Ryzen 3, 5, 7, and Threadripper, AMD can meet the budgets of most consumers. Quite frankly, Intel should be very worried here, as AMD clearly has its sights on the company.
Are you excited for these new Ryzen processors? Should Intel be concerned? Tell me in the comments below.
Photo Credit: Faiz Zaki/Shutterstock