Windows 10 systems running Atom Clover Trail CPUs can't upgrade to the Creators Update, but there is some good news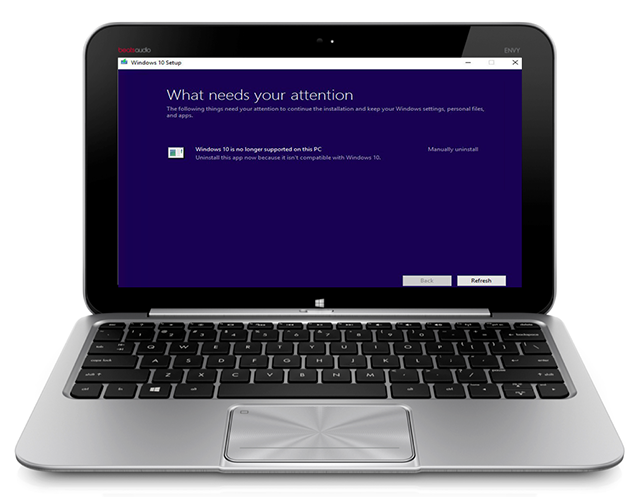 Earlier in the week, I wrote about how the Windows 10 Creators Update was incompatible with certain PCs already running Windows 10. Devices powered by Intel's Atom Clover Trail CPU couldn't install the latest feature update, even though upgrading from Windows 8x to Windows 10, and the Anniversary Update, worked fine.
A post from Acer suggested that it was a temporary glitch and that Microsoft was working to address the incompatibility, providing a glimmer of hope for users of the affected devices, but it turns out that's not the case.  Atom Clover Trail processors won't be supported in the Creators Update or any future feature updates.
SEE ALSO: Windows 10 Creators Update rollout remains slow, and there's bad news for Surface Pro 3 owners
As for the reason, speaking to The Verge, a Microsoft spokesperson said:
They require additional hardware support to provide the best possible experience when updating to the latest Windows 10 feature update, the Windows 10 Creators Update. However, these systems are no longer supported by Intel (End of Interactive Support), and without the necessary driver support, they may be incapable of moving to the Windows 10 Creators Update without a potential performance impact.
It's not all bad news though, as Atom Clover Trail devices running the Windows 10 Anniversary Update will now receive security updates until January 2023, which is when the extended support period for Windows 8.1 (the original OS for those devices) is set to end.