deepin 15.4.1 Debian-based Linux distribution now available for download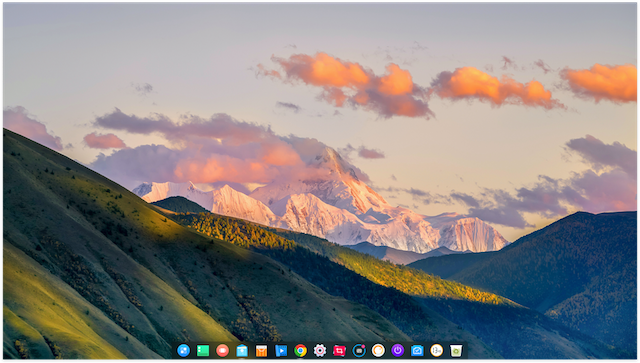 So many Linux distributions, so little time! Today, yet another operating system based on the kernel gets a new version. This particular distro, called "deepin" is a bit controversial, as it comes from China -- a country not known for human rights or user privacy. Since the OS is largely open source, I am not really worried, but I can respect people that are wary of spying, however.
This new version of deepin is 15.4.1. I know what you are thinking -- this is just a point release, is it really interesting? Actually, yes! There are quite a lot of new features and fixes, making this essential for existing users of the operating system. Those looking to try it for the first time -- maybe because they are dissatisfied with Windows 10 -- are in for a treat, as it has quite the unique and elegant user interface, delivering a very positive experience. Since it is based on the great Debian, you know that it will be rock solid.
"deepin is a Linux distribution devoted to providing beautiful, easy to use, security and reliable system for global users. As a revised edition, deepin 15.4.1 added Launcher mini mode, application start animation and window preview effect, optimized 2D mode of window manager, fixed bugs that forum users submitted and updated Deepin applications to the newest version," says The deepin Team.
ALSO READ: ADATA announces SE730H 3D NAND USB-C External SSD for Windows, macOS, and Linux
The team shares the monstrous list of updates below.
Launcher
Newly added mini mode;
Optimized the search function;
Control Center
Newly added the settings to switch keyboard layout shortcuts;
Added the waiting effect for opening application window;
Move the function of Screen Project on homepage to display module;
Optimized system update mechanism and processes;
Optimized the mirror detecting mechanism of system update;
Optimized the content reloading in notification center;
Fixed the issue that no connection status displayed by network PPPOE dial;
Dock
Added the function that directly open file by dragging and dropping it to the application;
Added the animation waiting function when open an application;
Added tray display function when switch keyboard layout;
Optimized window preview effect;
Optimized the context menu display of shutdown to be consistent with shutdown interface;
Fixed the issue that black block occurred on desktop;
Window Manager
Fix the issue that it's not smooth to close the window;
Optimized the operation to switch between many windows by Alt + Tab;
Fixed the issue that blurred screen occurred in small window when add a new workspace;
Removed mixed support of 2D mode and rebuilt with speed optimization;
Cancel the Super + W/S/A shortcut operation in 2D mode;
Desktop
Added the context menu or mouse wheel to set icon size on desktop;
Optimized the close function in hot corner;
Optimized hot corner to quickly trigger Control Center;
Optimized the fuzzy problem of desktop environment;
Others
Fixed the issue that noise occurred when play high fidelity music by Bluetooth;
Optimized touchpad gestures;
Optimized the display of "Save as" dialog box and file type drop-down box in file manager;
Added a prompt for that Windows can not start after installed deepin;
Added a prompt for selecting mode after installed system in a virtual machine;
Added the function to eject disk in file management;
Fixed the search display issue occurred by clicking the search button to consistent with Ctrl + F;
Fixed the issue that applications in Chinese version of deepin Store can not be displayed caused by deepin Installer timezone;
Fixed the issue that English occurred after installed Thunderbird;
Fixed the issue that black screen occurred when open Android application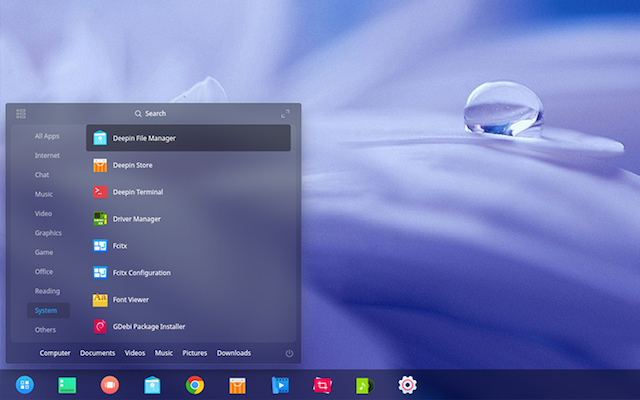 If you trust the operating system despite its Chinese origin (which I personally do), you can grab the ISO here. Keep in mind, it is a 64-bit-only distro, meaning there is no 32-bit variant to download. Quite frankly, if your processor is too old to support 64-bit, it is too slow to run this pretty Linux operating system anyway.
Will you be installing deepin? Tell me in the comments below.