Kaspersky launches free antivirus tool -- Kaspersky Free!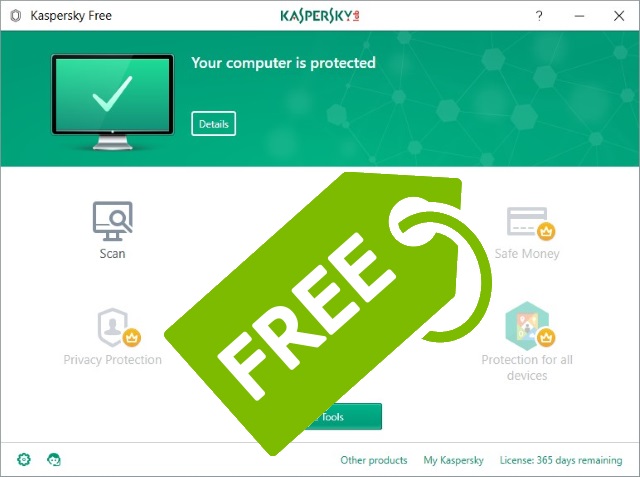 Kaspersky has been in the news quite a lot recently, primarily because of US concerns over links to the Russian government. The security company also hit the headlines when it filed an antitrust case against Microsoft because Windows 10 disabled Kaspersky antivirus software.
But now there's a new reason to be in the news -- and this time it's a good one. The Russian company is launching Kaspersky Free, a free antivirus tool available globally. Company founder Eugene Kaspersky announced that the US, Canada and numerous Asia Pacific countries have access to the software immediately, and the global rollout will continue over the coming months (although it already seems to be downloadable in the UK).
See also:
The launch coincides with Kaspersky Labs' 20th birthday, and the company says that the increased user-base that will almost certainly come about will help to increase security for everyone thanks to the information that can be gathered for machine learning. Announcing the launch of Kaspersky Free, the company founder couldn't resist making a little dig at Microsoft:
There are a lot of users who don't have the ~$50 to spend on premium protection; therefore, they install traditional freebies (which have more holes than Swiss cheese for malware to slip through) or they even rely on Windows Defender (ye gods!).
This is not -- of course -- going to compete with Kaspersky's paid-for security tools, and it only covers the "bare essentials": email and web antivirus, automatic updates, self-defense, quarantine, and so on, as Kaspersky explains. The software is built on the same technology as its paid-for predecessors, and the company promises that it is lighter on resources. There's also the promise that there will be no advertising, or tracking of user behavior and activity.
The release schedule for the software is as follows:
The first wave will be the USA, Canada, and many of the Asia Pacific countries. September: India, Hong Kong, Middle East, Africa, Turkey and Latin America. October: Europe, Japan and South Korea. November: Vietnam and Thailand.
You can download Kaspersky Free now.
Image credit: Aha-Soft / Shutterstock