Bitcoin is on a roll and the crypto market benefits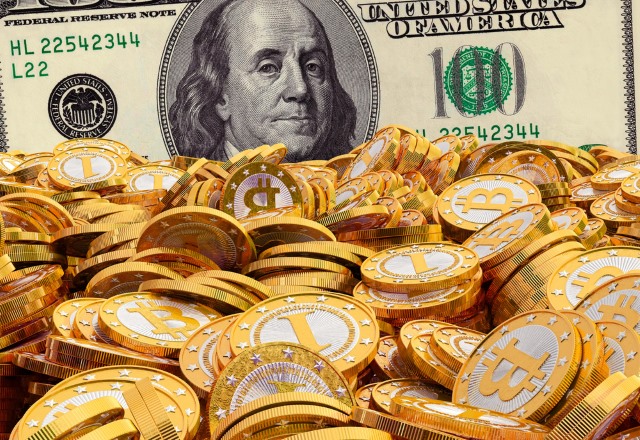 Things took a turn for the worse in the cryptocurrency market after the price of Bitcoin broke the $3,000 barrier in mid-June. All the major coins posted significant losses, leading the market to shed tens of billions of dollars in value in a really short period of time. The flippening? Well, that didn't happen. Ethereum crashed even harder than Bitcoin, dropping from a $400 peak to $150 last month.
But, as investors know, volatility is the name of the game. The cryptocurrency market has repeatedly crashed and recovered to reach new highs, and it's on the same path now as the rise of the major coins, spearheaded by leader Bitcoin, goes to show.
CoinMarketCap, which keeps track of the current trading price and market cap of around 800 cryptocurrencies, shows that the market has broke past the record levels reached in June. Bitcoin went for over $3,400 today, pushing its market cap at above $55 billion.
Bitcoin went through tough times this past month, as turmoil in the market sent its price to below $2,000 around mid-July. Weeks after, Bitcoin Cash appeared, after a hard fork of Bitcoin, and traded for nearly $800, before crashing hard to around $200 after the frenzy.
Ethereum is back on a growing streak as well. The price average is at around $270 at the time of writing this article, and its market cap is at $25 billion. It has a long way to go to reach the standing record of $400, but things are looking up now that it's moved past the massive price correction. Remember, Ethereum was trading for $10 back in February.
Bitcoin Cash, as mentioned earlier, traded close to $800 initially, but it's now going for around $270; its market cap is around $4.4 billion. It dropped a spot in the charts too, ceding the third place on the podium to Ripple, which is slowly but surely rising in value after a tumultuous July. Ripple trades for around $0.181, having a market cap of around $7 billion.
There are a few interesting developments to report further down the line. AntShares, after being rebranded to NEO, has risen dramatically in the past month, now trading for around $19. Just last week, the price of NEO was around $7. A similar thing is happening with Qtum price, which rose to over $12 from lows of less than $4 last month.
These are interesting times in the cryptocurrency world. By the looks of it, the market is set to break new records in terms of capitalization and prices for the top coins. It remains to be seen just how where Bitcoin's dominance will end up. The most-valuable cryptocurrency currently makes up $47.3 percent of the whole market's capitalization.
Why does this metric matter? The evolution of Bitcoin tends to leave a mark on the market as a whole. When Bitcoin rises, the other cryptocurrencies tend to go up as well. When Bitcoin suffers, this is reflected in their prices as well. It's a boomerang effect that's been clearly visible this past month.
As its dominance decreases, the other cryptocurrencies are least likely to be influenced by the swings in Bitcoin prices, so we should see more stability as a result. However, we are a long way to go before that happens -- the flippening could be a good indicator to watch for.
Photo credit: Lightboxx / Shutterstock