OWC releases USB-C Travel Dock for MacBook and Windows 10 laptops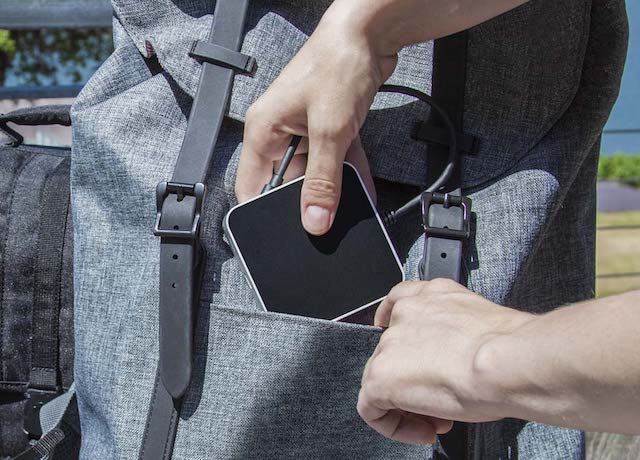 I recently reviewed the OWC Thunderbolt 3 Dock for Apple MacBook Pro and came away very impressed. This device essentially converts your Apple laptop into a desktop with great results. The problem? It needs to be plugged into a wall for power, and it is not intended to be taken on the go.
Today, OWC announces a product that is meant to be taken with you in your laptop bag. Called "USB-C Travel Dock," it features many of the ports you may need, such as HDMI, USB Type-A, and an SD card reader. It even has a USB-C port for power pass-through, so if you only have one such port, you can charge your laptop while using it too. Best of all, it is quite affordable.
"The included USB-C cable provides connectivity to the dock's five ports for USB devices users need when traveling. The dock provides simple connectivity to USB devices through two USB 3.1 Gen 1 Type-A ports to connect and power two USB devices, so users can have a full tablet and/or phone charge at all times. An HDMI port connects one 4K display, so there is no need to worry about insufficient quality or connection when creating and showing presentations on the go. And an SD card slot allows users to access and store photos with one easy connection," says OWC.
This slideshow requires JavaScript.
The company explains, "The new dock gives mobile users unmatched connectivity. For the traveling professional, there is no longer a need to carry multiple chargers or find an adapter for a presentation. Students no longer have to try to fit a laptop along with multiple chargers and USB devices into a backpack. And tech savvy end users can easily connect a notebook to a monitor, wireless keyboard and mouse, as well as charge a smart device."

OWC shares the features of this portable dock below.
2 x USB 3.1 Gen 1 (Standard-A) Ports
USB-C Auxiliary Power Port (up to 60W)
SD Card Reader (UHS-II)
HDMI 2.0 Port
Supports 4K display resolution -- up to 4096 x 2160 at 30Hz
Available in 4 colors
2 Year OWC Limited Warranty
Ready to buy one for yourself? You can purchase the multi-port dongle immediately here for $49.99. It is available in gold, silver, space gray, and rose gold. While the colors are designed with Apple products (MacBook and MacBook Pro) in mind, this will absolutely work with Windows 10 machines too.