Privacy: a huge proportion of Android apps are secretly tracking you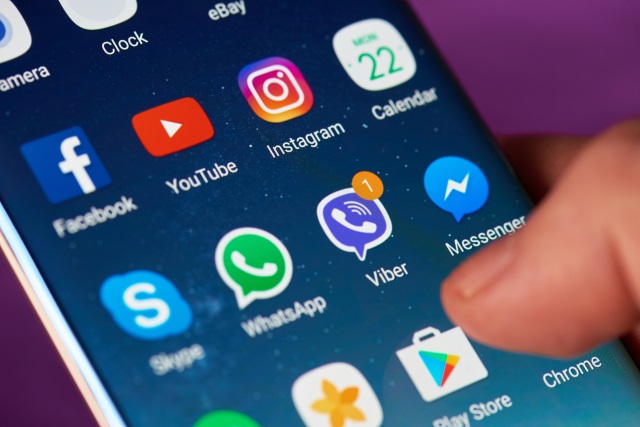 A joint research project between Yale University's Privacy Lab and French non-profit Exodus Privacy has uncovered widescale tracking in a large number of Android apps. The likes of Tinder, Spotify, Uber, Twitter and Snapchat -- as well as masses of lesser-known apps -- were found to be riddled with snooping components relating to no less than 25 well-known trackers.
In all, around three quarters of apps were found to gather personal information about users via a variety of third-party tracking techniques. Researchers have published their findings online so Android users can check if their favorite apps are snooping on them.
See also:
Exodus Privacy investigated a sample of 25 trackers out of 44 it had identified -- its findings can be found on its website and its auditing platform is also available on Github. The findings were looked at by Yale's Privacy Lab, which concluded that "more than 75 percent of the 300+ apps analyzed by Exodus contain the signatures of trackers."
The tracking is not, necessarily, nefarious. Some tracking is conducted with a view to delivering targeted ads, while some apps make use of location data for various reasons. But as Privacy Lab notes:
Lack of transparency about the collection, transmission, and processing of data via these trackers raises serious privacy concerns and may have grave security implications for mobile software downloaded and in active use by billions of people worldwide.
All of the apps included in the study were downloaded directly from Google Play rather than third-party app stores or repositories.
Some of the findings were rather interesting, as with the app Fidzup:
Insights into the advertising tracker business are often gleaned directly from tracker companies. FidZup, for example, has developed "communication between a sonic emitter and a mobile phone... by diffusing a tone, inaudible to the human ear, inside a building [FidZup] can detect the presence of mobile phones and therefore their owners". Users installing "Bottin Gourmand", a guide to restaurants and hotels in France, would thus have their physical location tracked via retail outlet speakers as they move around Paris. Their experience would be shared by readers of car magazine app "Auto Journal" and TV guide app "TeleStar".
The researchers make a call on Google for increased transparency so app users know what is happening in the background.
Image credit: PixieMe / Shutterstock