Vivaldi browser now available for Raspberry Pi and other ARM based Linux devices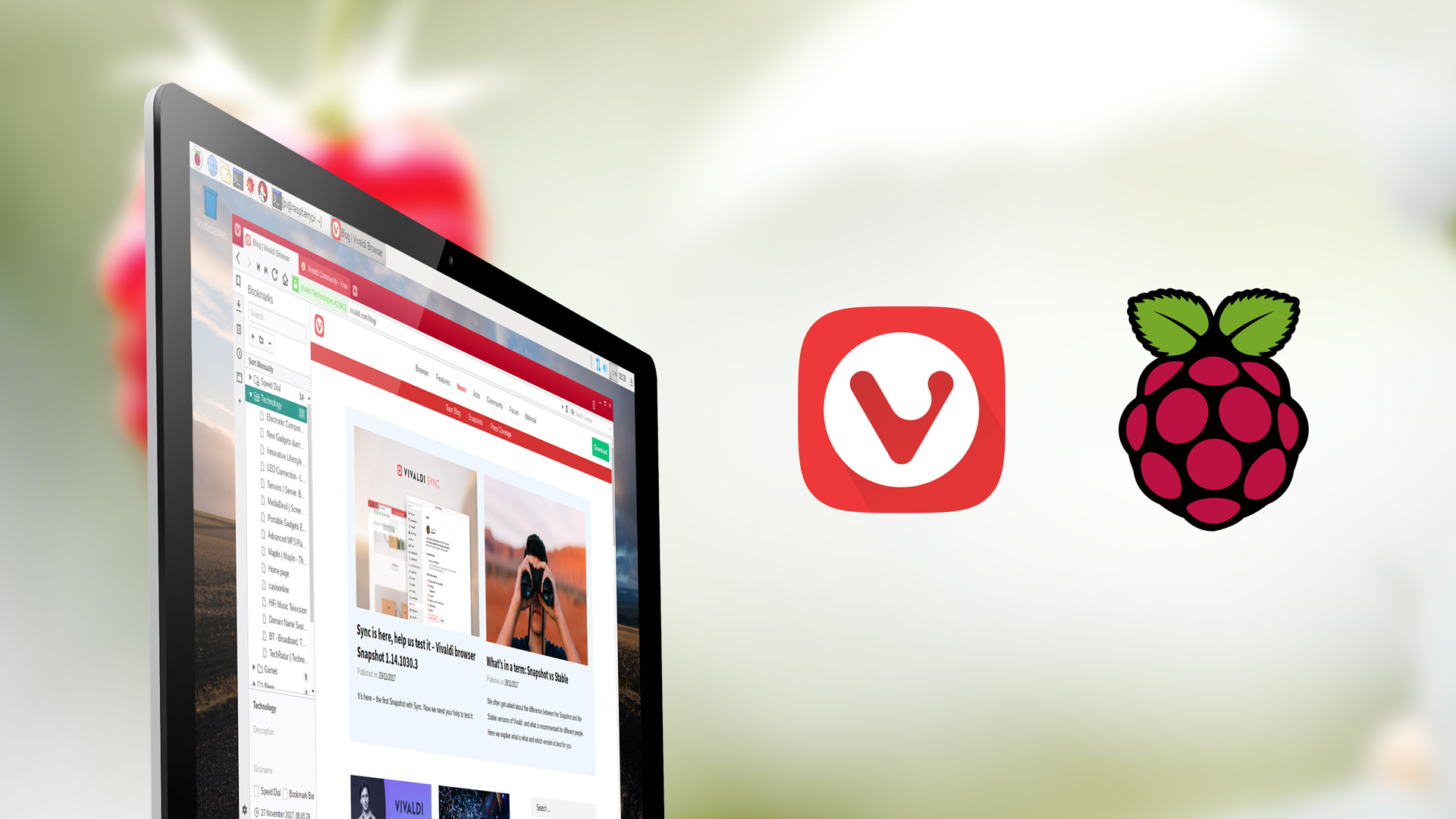 Vivaldi, the new web browser from Jon S. von Tetzchner, the former co-founder of Opera, is already available for Windows, macOS and Linux (x86/x86_64), but from today you can now run it on ARM based Linux devices, including Raspberry Pi.
The speedy browser offers useful built-in functionality such as tab grouping, screenshot capture, and ability to take notes. Part of Vivaldi's appeal is it's highly customizable, and the experimental new build offers even more options for tinkerers.
SEE ALSO:
Users can optimize settings to boost overall performance, reduce resource usage by turning off animated GIFs, and there's an advanced Reader Mode for clutter-free reading.
"We are excited to unveil Vivaldi for the popular development board Raspberry Pi and other Linux based ARM devices. Enthusiastic Raspberry Pi users who are looking for a more feature-rich and flexible browser, will find Vivaldi a thrilling experience," says von Tetzchner.
"Vivaldi is a web surfer's complete toolbox that you can personalize and make your own. We strive to add more flexibility for the thriving culture of computer hobbyists and hope that every owner of Raspberry Pi will have fun using Vivaldi," he adds.
Vivaldi is available to download for free from here. To install it on Raspbian you just need to double-click the installer.