Unsurprisingly, most people don't know much about cryptocurrencies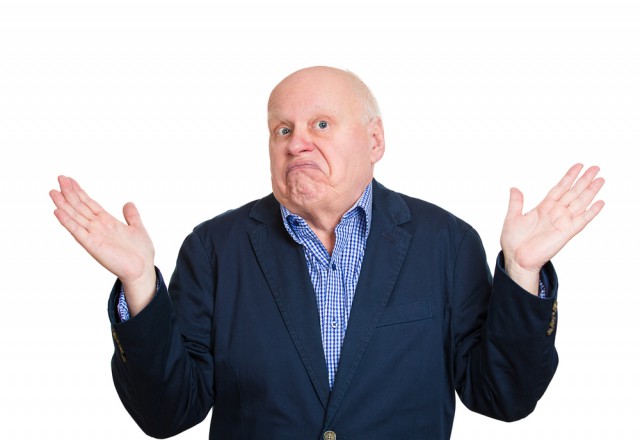 Thanks in no small part to Bitcoin's incredible performance this year, as it rose from about $1,000 on January 1 to well over $17,000 this month, more and more people are starting to talk about cryptocurrencies these days. But what exactly do folks know about this market?
As it turns out, not a whole lot. According to Ditto's 2017 Cryptocurrency Public Knowledge Report, the vast majority are not familiar with cryptocurrencies, nor do they know what an initial coin offering (ICO) is. That's not surprising and neither are the conflicting perceptions.
Of the 500 respondents to the survey, over a third (36) percent believe that cryptocurrencies represent an alternative to existing currencies. Fewer respondents (11 percent) see it as the next global monetary system. The rest either view cryptocurrencies as a fad (34 percent) or as means of payment for illegal goods (13 percent).
These impressions likely stem from the media's coverage of cryptocurrencies, which is, quite frankly, all over the place. In the same day you can read articles praising cryptocurrencies, discussing a potential bubble that's about to burst and opinions from pundits that see it going nowhere. Prior to this, part of the cryptocurrency coverage stemmed from dark web use.
But now that cryptocurrencies are gaining a lot of ground (the whole market crossed the $0.5 trillion mark today), the conversation may change direction. Lots of people are investing in cryptocurrencies, lured by Bitcoin's meteoric growth, and even the traditional finance sector is embracing technologies like blockchain and smart contracts.
It does not come as a surprise to see that Bitcoin is the cryptocurrency most respondents have heard of. It's followed by Ethereum and Litecoin. These three are what many first-time investors will be in contact with, in no small part due to the support they have on Coinbase, which operates one of the biggest exchanges on the market right now (GDAX).
Based on the survey's results, not many seem to be fond of cryptocurrency investments. Among the key reasons stopping people from entering the market are the impression that it's a waste of time, the risk of losing money and difficulty understanding the technical underpinnings.
What is also interesting is that few respondents actually knew how much Bitcoin has grown this year, despite lots of media coverage (count us guilty of it, too) of its evolution in price. Fewer than 29 percent of them said that Bitcoin is up over 800 percent since January 1 (it's up over 1700 percent, to be exact, at the time of writing this article).
The good news is that at least some people know that Satoshi Nakamoto is the creator of Bitcoin. However, some credit the CIA for this, others Julian Assange, while nearly half don't know who is behind the most valuable cryptocurrency. Quite frankly, no one really does. Nakamoto's identity remains a mystery to this day.
Photo Credit: PathDoc/Shutterstock