Huawei Mate 10 Pro flagship Android smartphone finally coming to USA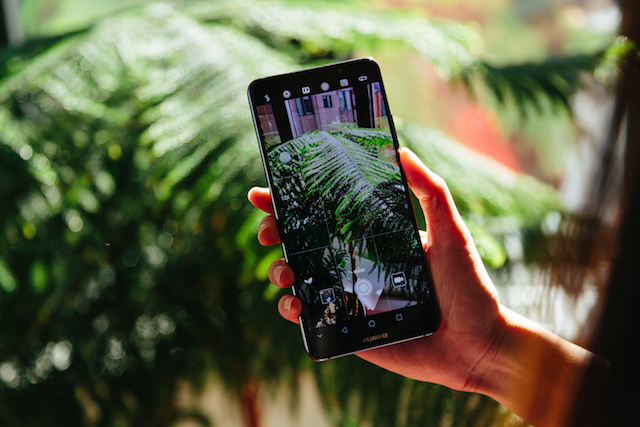 When you think of elegant computers and devices, your mind probably goes to Apple, and rightfully so. After all, the iPhone-maker has long pioneered the concept of technology being more than just function. With Apple, exterior design is equally as important as the internals. The first iMac, for instance, showed that a computer could be more than a beige tower.
Nowadays, there are many other companies that focus on external beauty, but one in particular really shines in this regard -- Huawei. That manufacturer sells elegant phones, tablets, computers, and more. Its previously announced Mate 10 Pro had many people drooling (including yours truly), but tragically, it was not available in the USA. Today, however, Huawei announces that the much anticipated smartphone is finally coming to the country sandwiched between Mexico and Canada.
"With its impeccable design, smart functionality, long lasting battery power and New Leica Dual Camera, the HUAWEI Mate 10 Pro will be available unlocked for $799 USD in Midnight Blue, Titanium Grey and Mocha Brown and will be on display at select Best Buy stores and BestBuy.com. The unlocked HUAWEI Mate 10 Pro will operate on GSM networks in the U.S. including AT&T, T-Mobile, Cricket, MetroPCS, Simple Mobile and Tracfone, giving consumers the flexibility to choose their carrier and contract," says Huawei.
ALSO READ: Huawei sells more smartphones than Apple
The company also says, "In addition to the HUAWEI Mate 10 Pro, the new Porsche Design HUAWEI Mate 10 will be available for $1,225 USD beginning February 18 through major electronics retailers including Amazon, Best Buy and Microsoft as well as from end of February in Porsche Design Stores in the U.S. The Porsche Design HUAWEI Mate 10 offers the ultimate premium design. As the most exclusive of all devices across the Mate 10 Series, it combines Porsche Design's aesthetic craft with Huawei's mobile engineering expertise. Its unique front and back cover design are entirely encased in elegant yet robust glass and comes in a luxurious and exclusive Diamond Black color."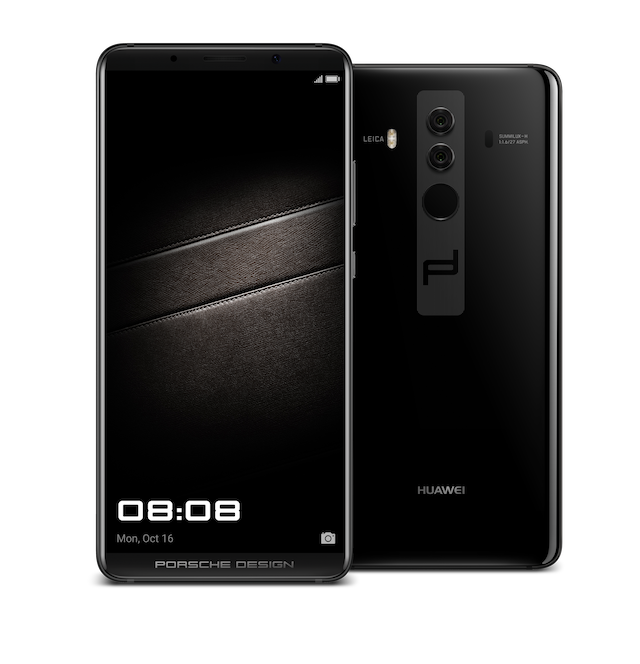 In case you didn't read our prior coverage, Huawei once again shares some notable Mate 10 Pro specs below.
A powerful, faster and more personalized mobile experience, with the ability to reach gigabit LTE speeds
New Leica Dual Camera with SUMMILUX-H lenses, with both featuring  an aperture of f/1.6, and intelligent photography including AI-powered Real-Time Scene and Object Recognition and AI-powered Bokeh Effect
A slim, yet large 4000 mAh battery with AI-powered Battery Management to power you through music playback, video playback, browsing and calling
6.0-inch QHD+OLED HUAWEI FullView Display enabling you to see more and do more on a clean, continuous screen
Kirin 970, AI-enhanced computing architecture with a dedicated Neural Network Processing Unit (NPU)
World's first end-to-end fast charge safety certification by TÜV Rheinland, a renowned industry leader for over 100 years
All-new EMUI 8.0 based on Android 8.0
To celebrate these phones coming to the USA, Huawei has hired famed actress Gal Gadot to be its "Chief Experience Officer" for some reason. Yeah, the company has given her an official title, but it is not clear how involved she will truly be. Huawei said she will focus on brand experiences, but come on, does Wonder Woman really care about the company's success? Let's be honest, it is probably more marketing than anything.
With that said, Gadot did issue the following statement.
Huawei is constantly pushing the boundaries and bringing cutting-edge technology to its customers, and I'm honored to join the company as it launches the HUAWEI Mate 10 Pro in the U.S. Partnering with an innovative brand like Huawei is incredibly exciting for me, and I look forward to playing an integral part of the company's growth in the year ahead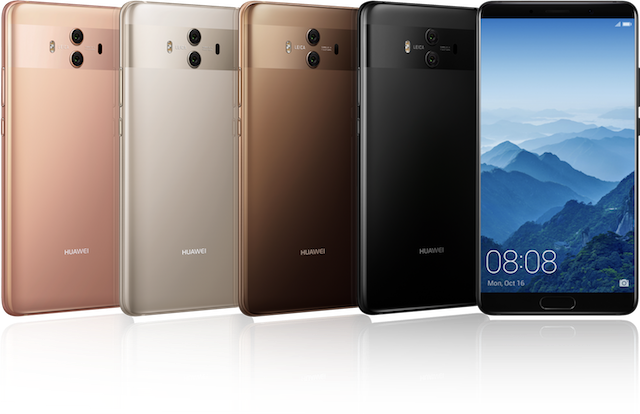 Unfortunately, Verizon is not listed as a supported carrier, but it is possible the Mate 10 Pro could work on the company's LTE network. It definitely won't support CDMA, which might be acceptable for some nowadays.
If you plan to buy one of these phones, please know it will go on sale February 18 at many popular retailers such as Microsoft, Newegg, Amazon, and Best Buy. Some stores will even open up pre-orders on February 4.