Microsoft brings Surface Book 2 to more markets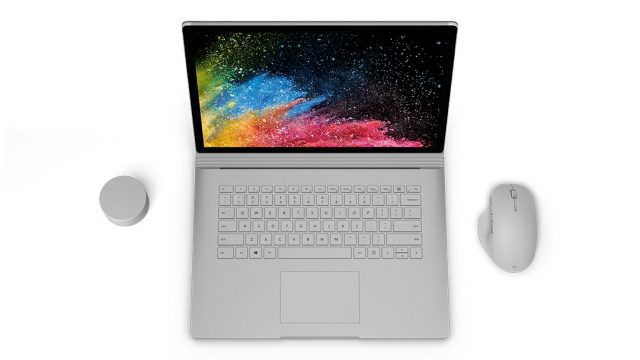 Microsoft today announces that it is expanding the availability of the Surface Book 2 to include all the markets where it currently sells Surface devices.
The Surface Book 2 was launched in mid-October of last year, making the 13-inch version available in more markets than its 15-inch counterpart. This latest move will slowly change that.
The 15-inch Surface Book 2 will be available to pre-order, starting today, in Australia, Austria, Belgium, Canada, Denmark, Finland, France, Germany, Ireland, Luxembourg, the Netherlands, New Zealand, Norway, Poland, Sweden, Switzerland, and the United Kingdom. The 13-inch model is already available in these markets.
And, starting next month, both the 13-inch and 15-inch Surface Book 2 models will make it into Bahrain, China, Hong Kong, India, Italy, Korea, Kuwait, Malaysia, Oman, Portugal, Qatar, Saudi Arabia, Singapore, Spain, Taiwan, Thailand and the United Arab Emirates as well.
In the US, the 13-inch Surface Book 2 kicks off at $1,499. This gets you 256GB of storage, 8GB of RAM and an Intel HD Graphics 620 GPU as standard. Meanwhile, the 15-inch model can be had for $2,499 for the entry-level version, which includes 256GB of storage, 16GB of RAM and an Nvidia GeForce GTX 1060 GPU with 6GB of GDDR5 memory.