Acer unveils Chromebook 11 C732, Chromebook Spin 11, and Chromebox CXI3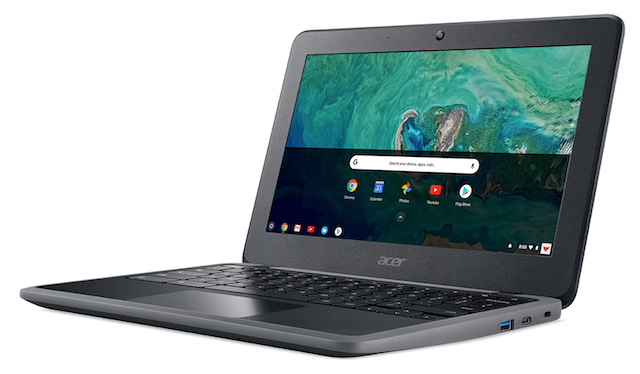 When it comes to Chromebooks, Acer is one of the premier manufacturers. From the early days of Google's desktop OS, Acer has produced quality computers running the Linux-based Chrome OS. Best of all, Acer's Chromebooks and Chromeboxes are often quite affordable. This makes sense, since the company is largely a value-focused manufacturer. Quite frankly, Acer and Chrome OS are a match made in heaven.
Hot on the heels of announcing its all-new Chromebook 11, the company today unveils three new Chrome OS computers -- Chromebook 11 C732, Chromebook Spin 11, and Chromebox CXI3. While the Chromebooks will likely get much of the attention, I am quite smitten with the Chromebox. This diminutive desktop is absolutely gorgeous, and it is chock-full of useful ports. The Chromebook 11 C732 is also quite intriguing, thanks to its optional LTE connectivity!
"The Acer Chromebook 11 C732 includes all the durability features of its predecessor and builds on them with an IP41 rating to further protect the school's investment. The IP41 rating ensuresthat the Chromebook has no opening greater than 1mm in diameter, so it's protected fromwires, paperclips, and other small parts that could otherwise cause damage. Also, the IP41 rating ensures that the Chromebook 11 C732 is safeguarded from dripping water, so it can be used in a wider range of weather conditions. In addition, the Chromebook 11 C732 is compliant with the stringent U.S. MIL-STD 810G military standard, which validates the ruggedness to ensure the durability, reliability and quality of this new device. It also adheres to MIL-STD 810F for sand and dust intrusion protection," says Acer.
ALSO READ: Microsoft Office is now available for all Chromebooks
The value-focused manufacturer also says, "The keyboard on the Acer Chromebook 11 C732 features design technology that ensures maximum uptime for students. It has recessed keys that prevent tampering and reduce the likelihood that the key caps will be removed by students. Plus, the keyboard is spill-resistant with a unique gutter system that drains water away from internal components and out two drain holes in the bottom of the chassis, providing protection against spills of up to 330ml (11 fluid ounces) of water."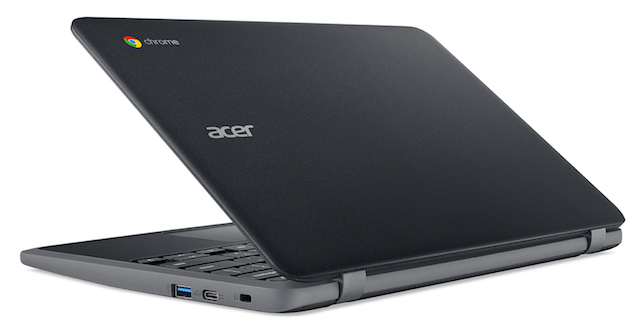 Besides optional LTE, this Celeron-powered laptop has many other things going for it. For one, it offers an insane 12 hours of battery life. Despite it being for education, that battery life coupled with the cellular data connection could make this one sweet laptop for road warriors. You also get USB-C for both data and charging, plus it can be configured with up to 8GB of RAM. Some may be disappointed by the 1366x768 resolution, but that is absolutely fine for the 11.6-inch display.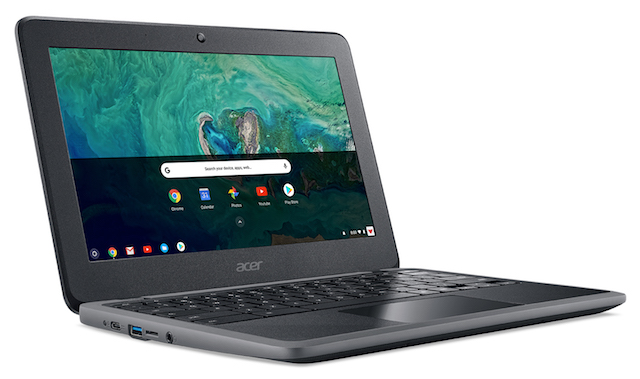 The Acer Chromebook 11 C732 will have two choices for processor as listed below.
Intel Celeron dual-core processor N3350
Intel Celeron quad-core processor N3450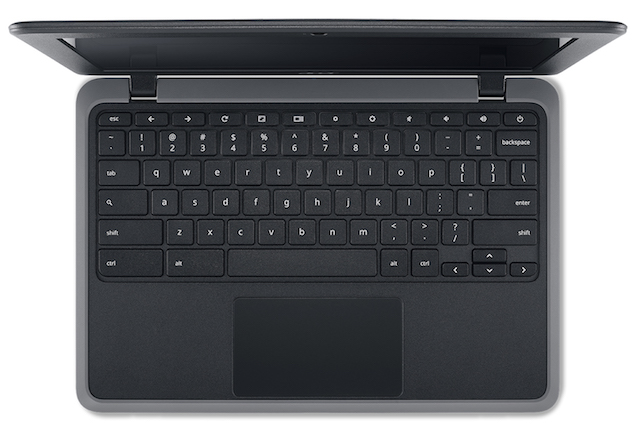 Pricing for the Acer Chromebook 11 C732 starts at $279 with a non-touch display, while touch models start at $299. It will be available in March.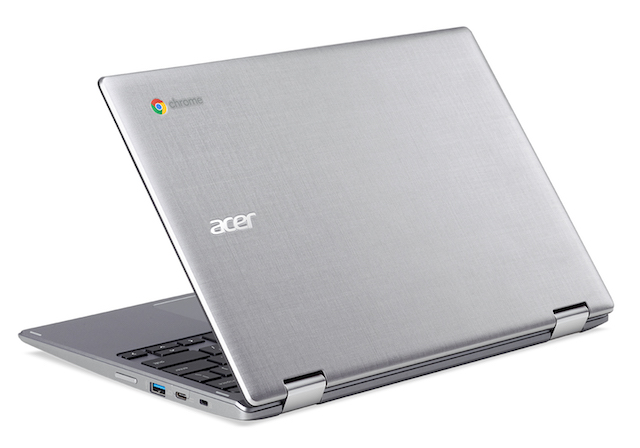 Acer's other new Chrome OS laptop is also an exciting affair. Chromebook Spin 11 does double-duty as a tablet since the keyboard folds around the back of the screen -- great for the Android app support. You can even opt for an optional stylus -- if you have need for pen input, that is. Like the Chromebook 11 C732, the Spin 11 also has an 11.6-inch screen with 1366x768 resolution.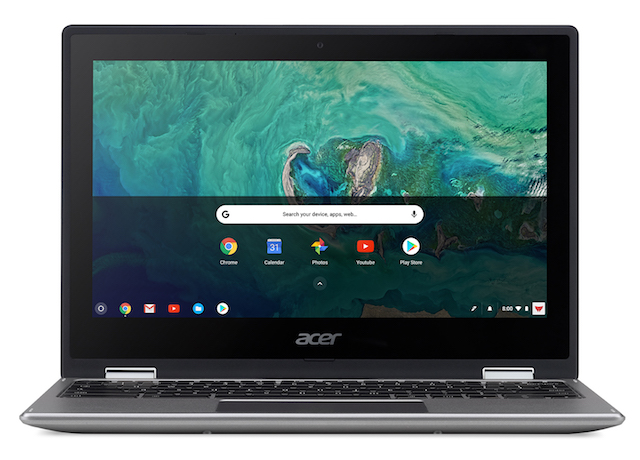 "The new Acer Chromebook Spin 11 includes two USB 3.1 Type-C Gen 1 ports, which can be used to charge the device as well as other products, transfer data quickly up to 5Gbps, and connect to an HD display to share visuals. The Acer Chromebook Spin 11 also includes two USB 3.0 ports and a MicroSD card reader to access and transfer content. Customers can stay connected to their network thanks to fast and reliable 2x2 MIMO 802.11ac Wi-Fi, and can connect to peripherals via Bluetooth 4.2," says Acer.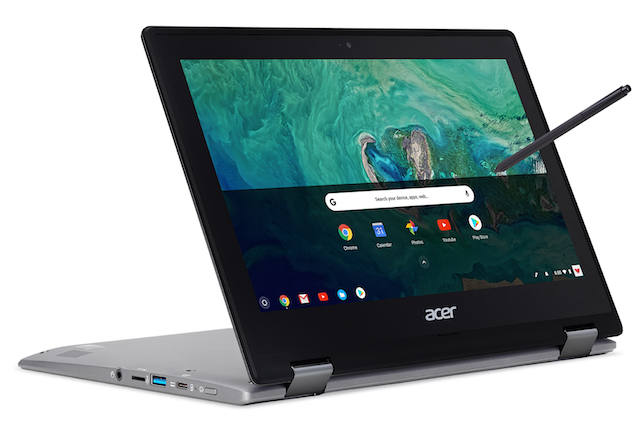 The company further explains, "The optional Wacom EMR stylus allows customers to sketch, take notes, capture ideas, as well as interact with programs and apps with precision. The Wacom EMR stylus provides a natural writing experience that resembles using pen and paper. Plus, it doesn't require a battery and is resistant to accidental drops. The Wacom EMR stylus will come standard on Acer Chromebook Spin 11 CP311-1HN configurations."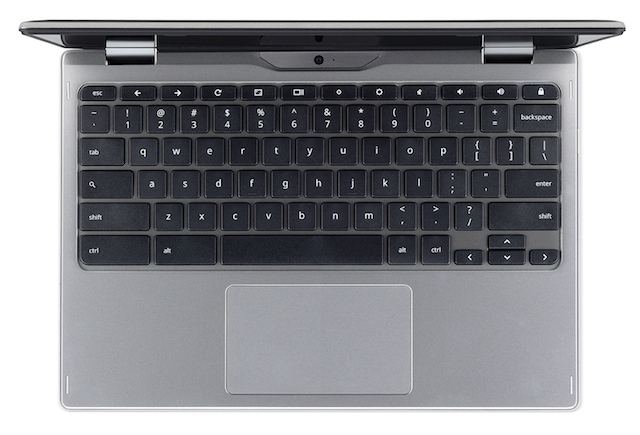 Pricing for the Chromebook Spin 11 starts at $349, and will go up based on configuration. It will go on sale in March. You can choose between 4GB and 8GB of RAM, plus either 32GB or 64GB of onboard storage. There are three processor options too, which are listed below.
Intel Pentium quad-core processor N4200
Intel Celeron quad-core processor N3450
Intel Celeron dual-core processor N3350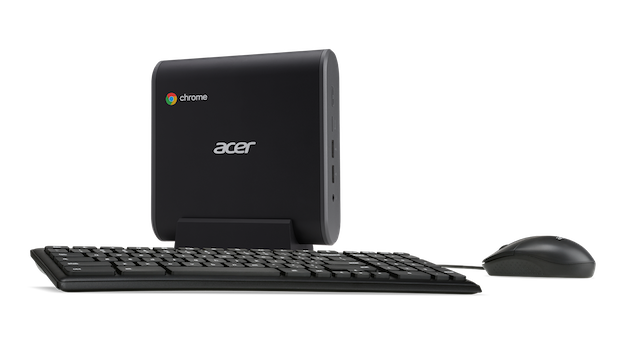 What really has me excited, however, is the Acer Chromebox CXI3. I absolutely adore a tiny desktop hooked up to a big monitor. Acer's latest such computer has a very simplistic design -- elegant and purposeful in its design. It should be quite powerful too.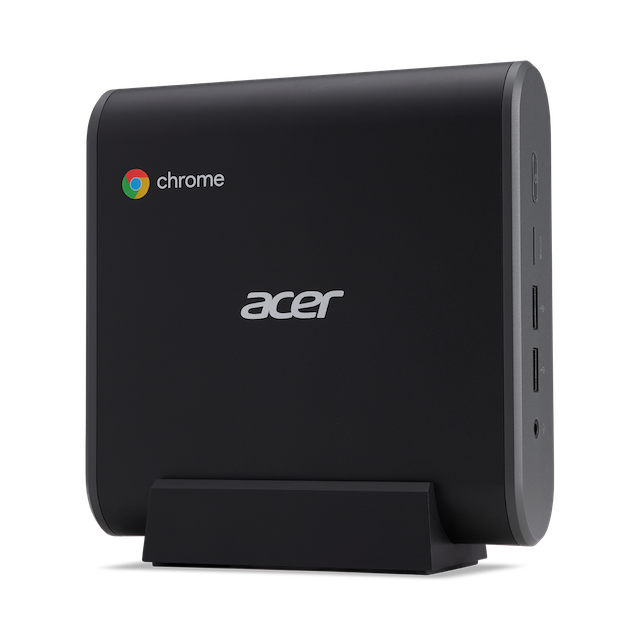 "With solid performance powered by up to 8th Gen Intel Core processors, the Acer Chromebox CXI3 is a great choice for desktop scenarios in computer labs and libraries. It includes a myriad of connectivity options including a USB 3.1 Type-C Gen 1 port, five USB Type-A ports supporting USB 3.1 and USB 2.0 depending on model, one HDMI port, one Gigabit Ethernet port, and a MicroSD card reader. On the wireless side, the Acer Chromebox CXI3 has 2x2 MIMO 802.11ac Wi- Fi wireless and Bluetooth 4.2 LE. The Acer Chromebox CXI3 features a compact design that fits neatly into all sorts of environments, and can be placed freestanding with the included stand, or secured to the back of the monitor with an optional VESA mounting kit," says Acer.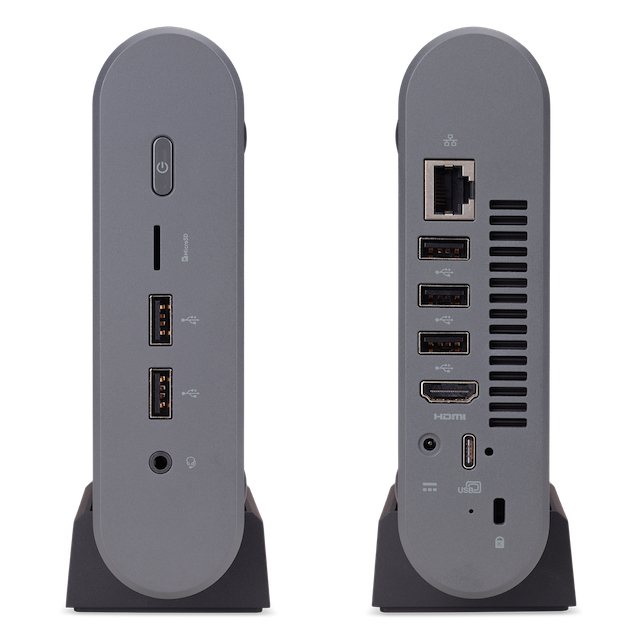 Unfortunately, pricing and availability are unknown for the Chromebox CXI3 at this time. We should hopefully have more details about this little computer soon, so stay tuned.