This is the new Acer Chromebook 11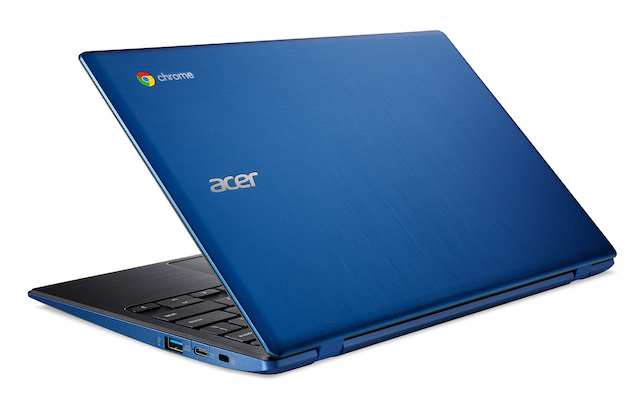 Many people diss Chromebooks because they simply don't understand them. No, Chrome OS -- the operating system that powers these laptops -- is not just a glorified web browser. Actually, the OS is a full Linux distribution that is both extremely secure and easy to use. True, they can be deficient for some tasks, such as video editing and hardcore gaming, but let's be honest -- not everyone has those needs. If everything you do is in a browser -- email, web surfing, social media, YouTube, Netflix, etc. -- there is no reason to run Windows and open yourself up to malware and other bad things. Hell, Chromebooks even have Microsoft Office support these days!
Today, Acer unveils its latest Chromebook 11, and it is absolutely beautiful. The 11.6-inch Chrome OS laptop comes with 4GB of RAM by default, plus your choice of either 16GB or 32GB of onboard storage. There is even an optional touch-screen variant, which will come in handy for its Google Play Android app support. Road warriors will appreciate the impressive 10-hour battery life. The Celeron processor is passively cooled, meaning there are no fans to bother you with noise.
"Chromebook 11 has an 11.6-inch IPS display available in either touch (CB311-8HT) or non-touch (CB311-8H) models with 1366x768 resolution to provide sharp and legible text as well as vivid, clear videos and photos. The high-dynamic range (HDR) camera produces clear and brighter photos as well as video for Google Hangouts and webchats. The dual stereo speakers and integrated microphone enhance the webcam experience with high-quality audio. The slim and portable form factor makes the Acer Chromebook 11 ideal for use anywhere; it measures only 0.71 inches (18.15mm) thin and weighs only 2.43 pounds (1.1kg)," says Acer.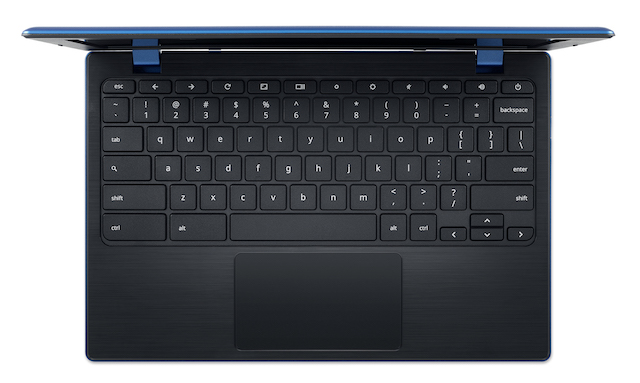 The company further explains, "The new Acer Chromebook 11 device includes two USB 3.1 Type-C Gen 1 ports, which can be used to charge the device as well as other products, transfer data quickly and connect to an HD display. Plus, customers can use the MicroSD card reader to access and transfer content. The Acer Chromebook 11 also includes two USB 3.0 ports and Bluetooth 4.2. Customers can stay connected to their network with fast and reliable 2x2 MIMO 802.11ac Wi-Fi wireless connectivity."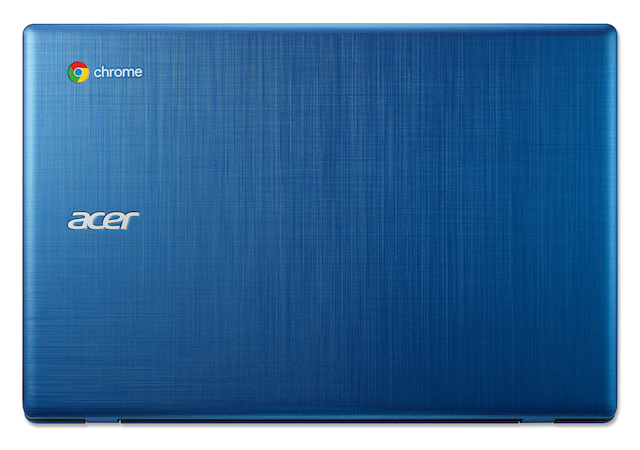 Ready to buy this beautiful blue (yes, that's the only color) Acer Chromebook 11? About that... I have some bad news. It won't go on sale in the USA until April 2018. Yeah, having to wait three or more months to score this model is heartbreaking, but there is a positive -- it will be very aggressively priced. The base model -- with 16GB storage and a non-touch screen -- will start at $249. The price will increase based on configuration, of course.
Are you a Chromebook lover, or do you dislike these laptops? Please tell me which and why in the comments below.