iOS 11.3 beta 2 includes performance throttling opt-out and new battery health options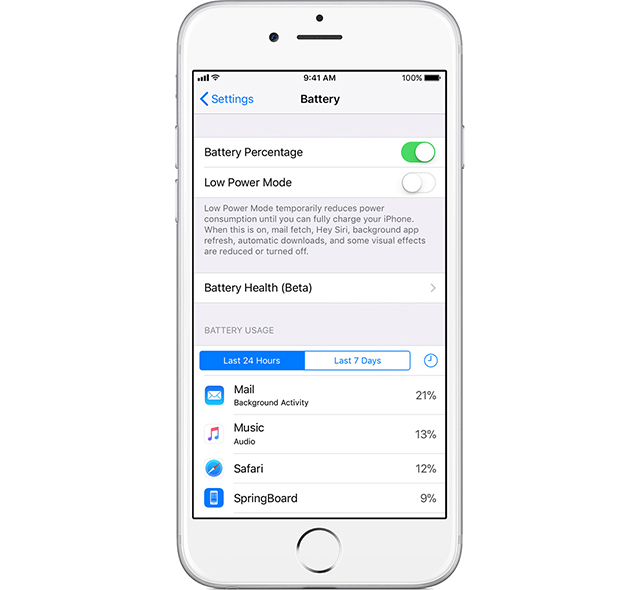 Apple raised the anger levels of some iPhone users when it was revealed that handset performance was being purposefully reduced to maintain battery health. Some of this anger was dissipated when the company offered up cheap battery replacements, but Tim Cook also promised that users would soon be able to opt out of performance throttling.
The option to disable performance reduction is due to hit the masses with iOS 11.3, and the second beta of this version of Apple's mobile operating system has now been released to developers. It gives us our first glimpse at what the new battery health features look like.
See also:
With the second beta of iOS 11.3 installed, you'll find a new Battery Health section on the Battery tab. Here you can see the Maximum Capacity of your iPhone's battery -- the percentage of charge your phone can hold compared to when it was new. Beneath this you will also see a section titled Peak Performance Capacity.
If everything is functioning well, you should see a message that reads: "Your battery is currently supporting normal peak performance." In the case of an older or well-used battery, the message will change to:
This iPhone has experienced an unexpected shutdown because the battery was unable to deliver the necessary peak power. Performance management has been applied to help prevent this from happening again.
If you would rather take manual control of your iPhone's performance and want to disable the throttling that Apple has put in place, you can simply click the Disable option that appears.
If you're signed up for the developer program, you can download the iOS 11.3 beta 2 by simply opening up Settings, and then heading to General followed by Software Update.