Google 'Song Maker' can turn any nincompoop into a musician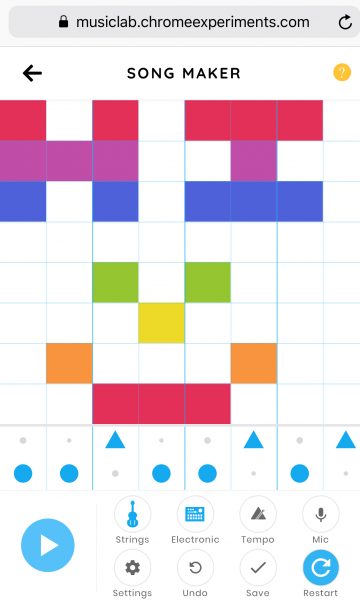 Many people have dreams of becoming a famous musician. As a teenager, I took some guitar lessons, found out I had no talent, and ultimately gave up.
Thanks to computers, however, any nincompoop can become a musician -- including me. Don't have a good voice? Auto-tune, baby! Can't play an instrument? No worries. Google has a new web app called "Song Maker" that can turn you into the next Tom Jones.
"We started Chrome Music Lab to make learning music more accessible to everyone through fun, hands-on experiments. And we've loved hearing from teachers who have been using it in exciting ways, like exploring music and its connections to science, math, art, dance, and more," says Alexander Chen, Creative Lab, Google.
ALSO READ: Google improves YouTube live streaming
Chen further says, "For this year's Music in Our Schools Month, we've added a new experiment to the website called Song Maker. It's a simple way for anyone to make a song, then share it with a link -- no need to log in or make an account. Anyone can instantly hear what you made, and even riff on it to make their own song. It lives on the web, so you don't need to install any apps to try it. And, it works across devices -- phones, tablets, computers."
I decided to give it a go, and believe it or not, it is actually quite fun. Despite being designed for Chrome, it ran flawlessly on my iPhone using Safari. In less than a minute, I had a dope beat and was recording my voice over it. You can experience one of my creations here.
If you decide to try this out, please share links to your creations in the comments below.