LibreELEC (Krypton) 8.2.4 Kodi-focused Linux distro is ready for Raspberry Pi 3 Model B+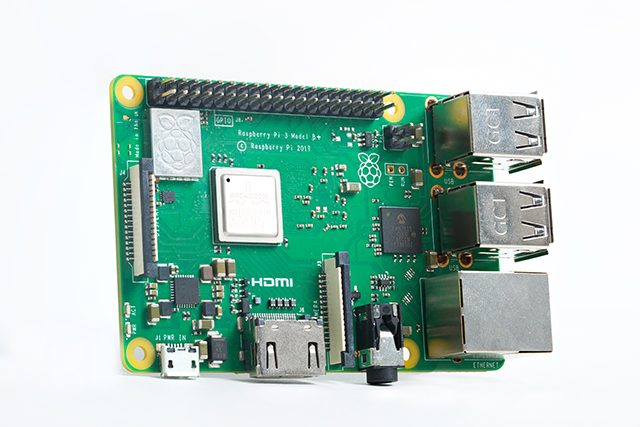 If you want a convenient solution for playing media, Kodi should be at the top of your list. The free and open source media center is cross-platform, meaning it can run on most operating systems.
The best way to experience Kodi, however, is when it is the focus of a Linux-based operating system. For example, LibreELEC exists solely to run Kodi. Its lightweight nature allows it to run on fairly meager hardware, including Raspberry Pi. Today, a new version of LibreELEC is released. The main reason for this update is to add support for the newly released Raspberry Pi 3 Model B+.
"The 8.2.4 release is 95 percent about supporting the new Raspberry Pi 3B+ but Pi firmware updates benefit all Pi users and a fix in the LibreELEC settings add-on solves a size calculation issue when creating backups on external storage. We also bump Samba to solve another major bug-scare although it is unlikely LibreELEC users are running a problem configuration. As with other recent updates; changes are limited to keep the focus on LibreELEC 9.0 and to avoid breaking things," says LibreELEC.
ALSO READ: Raspberry Pi 3 Model B+ launches! Faster, with dual-band 802.11ac Wi-Fi and Bluetooth 4.2
The team explains, "Improvements to WiFi stability and performance on the 3B+ are noticeable. In private testing over the last two months we have been able to stream typical HD media over a 5GHz network at 105Mb/sec without the buffering and dropouts seen with the previous (2.4GHz only) model, and even 2.4GHz speeds reached 50Mb/sec where the 3B struggled to reach 35Mb/sec. Ethernet is still the best option for playing larger media files and the leap to gigabit Ethernet makes a positive impact on playback start times, even with throughput capped at 330Mb/sec by the internal USB 2.0 bus. The 1.4GHz CPU boosts 1080p HEVC decoding and general Kodi GUI performance, while thermal design improvements reduced our normal operating temperature despite speed increases and sdram overclock."
True, this update is largely a Raspberry Pi 3 Model B+ affair, but even if you are running LibreELEC on different hardware, you should absolutely upgrade. After all, the aforementioned Samba vulnerability fix alone makes this a must-download.
Will you be upgrading to 8.4.2? Does this release make you more likely to buy the new Pi 3 Model B+? Please tell me in the comments below.