Google tries to polish a turd by renaming Android Wear to Wear OS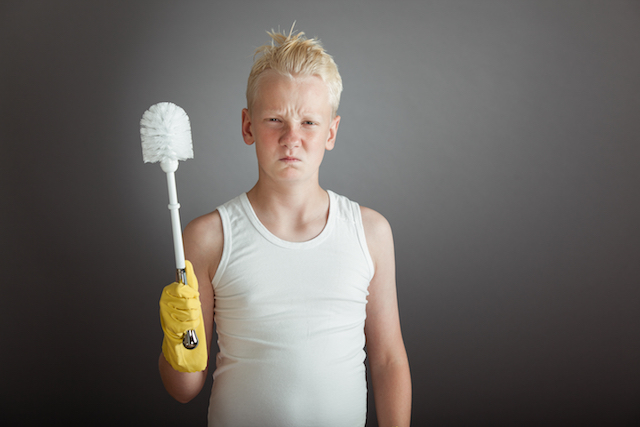 Smartwatches are largely garbage. Whether Apple Watch or Android Wear, these wrist-worn nuisances don't do much beyond inducing anxiety by bombarding the wearer with notifications. If you are big into fitness, you might find some value, but for the most part, these devices are nothing more than a way for companies to grab cash from consumers as the smartphone market slows.
Apple Watch has seen significant success, although I suspect many buyers are simply getting them as status symbols -- not for an actual need. Android Wear, however, is a major disappointment -- both from a sales and satisfaction perspective. Just like Android smartphones, these watches face fragmentation and a lack of updates. Today, Google announces that it will try to polish the turd that is Android Wear by giving it a new name -- Wear OS.
"Android Wear was founded on the belief that wearable technology should be for everyone, no matter what style you wear on your wrist or what phone you have in your pocket. Since then, we've partnered with top watch and electronics brands to create more than 50 watches to help you manage your fitness, connect with the people who matter most, and show you the information you care about. The best part: We're just scratching the surface of what's possible with wearables and there's even more exciting work ahead," says Dennis Troper, Director of Product Management, Wear OS by Google.
ALSO READ: SanDisk 400GB Extreme UHS-I microSDXC card is world's fastest
Troper further says, "As our technology and partnerships have evolved, so have our users. In 2017, one out of three new Android Wear watch owners also used an iPhone. So as the watch industry gears up for another Baselworld next week, we're announcing a new name that better reflects our technology, vision, and most important of all -- the people who wear our watches. We're now Wear OS by Google, a wearables operating system for everyone."

Ultimately, this move is nothing more than marketing. Actually, it shows just how important the iPhone is to Google -- the company probably hopes Apple users will be more likely to embrace a product that doesn't have "Android" branding. Yeah, that make sense, but let's be honest -- an Apple Watch will always offer a superior experience for iPhone users. Ultimately, the effort invested in this re-brand will likely be for naught.
In Romeo and Juliet, William Shakespeare famously wrote "a rose by any other name would smell as sweet." Well, when it comes to Android Wear, I suppose you could say "a turd by any other name would smell as terrible."
Image credit: Jan H Andersen / Shutterstock