Microsoft releases Windows 10 Spring Creators Update Build 17123 to the Fast ring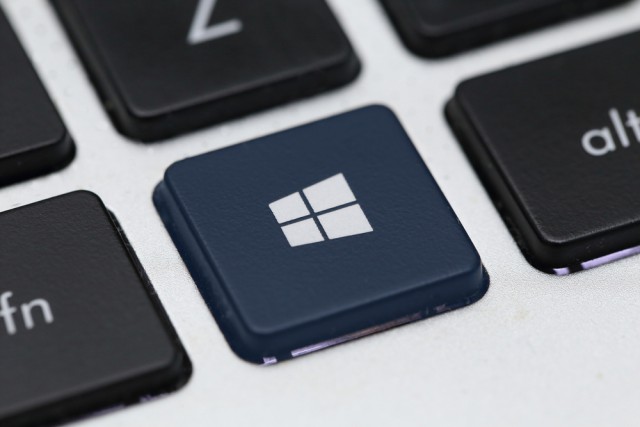 In addition to releasing a new Windows 10 Redstone 5 build to the Insiders on Skip Ahead, Microsoft today also rolls out a new Spring Creators Update build for Insiders on the Fast ring.
Build 17123 comes just three days after Build 17120, and fixes a number of issues. It also introduces High Efficiency Image File Format (HEIF) for Windows 10 and the Photos app.
SEE ALSO:
HEIF is an image container that makes use of modern codecs like HEVC to improve image quality and compression. This build will let you view images in this format, but not edit them. There's another catch here too -- you need to join the Windows App Preview Program for the Photos app and be running the March release of the Photos app (Version 2018.18022.13740.0 or newer).
Microsoft details the following known issues relating to Windows Mixed Reality in this build:
Investigating reports of a performance regression for Windows Mixed Reality on hybrid laptops on this build.
In some cases, the inbox apps will fail to load inside of Windows Mixed Reality and newly placed Holograms may be empty. Restarting Windows Mixed Reality should resolve both issues.
Occasionally there may be a long delay and restart of mixed reality when transitioning to a new place (Skyloft or Cliff House).
And the following fixes:
The ambient sound in Skyloft should now the correct volume.
Launching the Store from Movies & TV should no longer crash either app.
360 videos should render correctly inside of the Edge app, and the 360 Viewer can be launched from directly from the Store app.
General changes, improvements, and fixes for this build include:
Fixed an issue from the last flight on PCs with the Dolby Access app installed and expired Dolby Atmos license, where the Windows Audio service (audiosrv) would crash with a stack overflow exception and the PC won't have sound.
Fixed an issue resulting in a bug check with the error message SECURE_KERNEL_ERROR in recent flights.
As of Build 17063, a change was made that may have caused some older drivers to not load properly. This may have caused update failures or bugchecks (GSODs) shortly after the PC was rebooted. This build includes fixes for this that should prevent these update failures and bugchecks from occurring.
Microsoft is making a change relating to the Embedded Handwriting Panel so if you perform a clean install, reset your PC, or upgrade straight to this build from the Fall Creators Update the new experience will be turned off by default. The setting will remain on for Insiders who have upgraded from previous builds where it was enabled, and can be turned on by anyone with a pen capable device via the "Write directly into text field" option under Pen & Windows Ink Settings.
Known issues in this build include:
If you had your phone linked to your PC prior to upgrading, you'll find it has become unlinked after upgrading. You can relink your phone from Settings > Phone.
Photo credit: charnsitr / Shutterstock