Et tu, Tumblr? Blogging site says it was used by Russia to spread fake news in 2016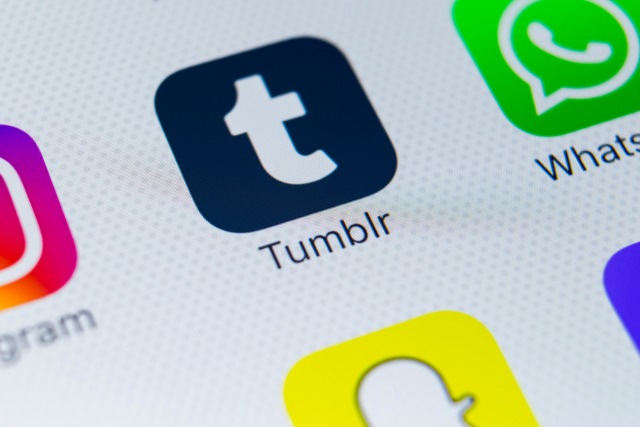 When it comes to talk of Russian interference in the 2016 US presidential election that saw Donald Trump catapulted to power, the focus has been very much on Facebook and Twitter. But now the blogging platform Tumblr has held its hand up and revealed that it was used by Russian trolls to disseminate disinformation and propaganda.
Tumblr says that it discovered a number of accounts that were used by Russia's Internet Research Agency (IRA), and that it helped with an investigation and prosecution of numerous individuals.
See also:
The discovery was made in late 2017, when Tumblr says it unearthed 84 accounts used by the IRA. The accounts, used by a total of 13 people, "were being used as part of a disinformation campaign leading up to the 2016 US election," said the company.
Tumblr informed the US Justice Department about its findings, and the investigation ultimately led to the indictment of 13 individuals. In a statement, the company says:
As far as we can tell, the IRA-linked accounts were only focused on spreading disinformation in the US, and they only posted organic content. We didn't find any indication that they ran ads.
See also: Kaspersky Lab plans Swiss data center to quell fears about Russian connections
Tumblr says that it is doing a number of things in response to the findings, firstly, the company will notify everyone who interacted with the Russia-linked account. Secondly, it is creating a publicly accessible, constantly updated list of usernames linked to "state-sponsored disinformation" campaigns.
The company also shares details of what it intends to do to stop the same thing from happening again:
You've probably read that US intelligence officials expect foreign agents to try similar propaganda campaigns in the future. We'll be monitoring Tumblr for signs of state-sponsored disinformation campaigns, and if we see anything we will...

Terminate the accounts and remove their original posts.
Notify you if we determine that you've liked, reblogged, replied to, or followed a propaganda account.
Add the username to the public record.
Alert law enforcement.
See also: US says Russia launched a cyberattack on its energy grid
Tumblr also offers a few nuggets of advice to its userbase, suggesting that everyone should "be skeptical of things you read", and should try to set the record straight when confronted with false information.
Image credit: BigTunaOnline / Shutterstock