Microsoft officially announces the Windows 10 April 2018 Update, available on April 30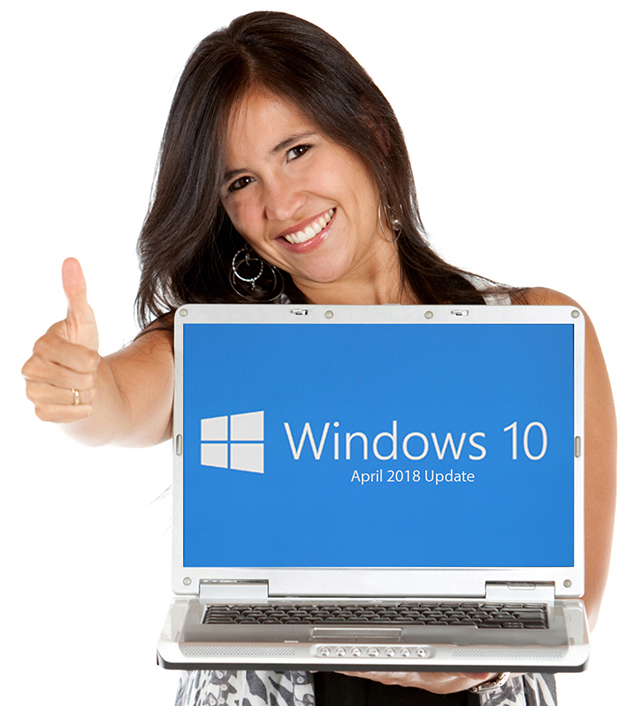 For a long time, it was believed that the next big feature update for Windows 10 would be called the Spring Creators Update, following in the footsteps of the Fall Creators Update, and the Creators Update.
Then it was discovered that Microsoft was intending to call it the April Update, even though it looked increasingly like the new release wouldn't arrive this month. Finally though, we have an official name, and a release date.
SEE ALSO:
Calling it the April 2018 Update, presumably so there can be a April 2019 Update next year, Microsoft will begin the rollout on the very last day on the month, thereby just about making its naming choice seem less silly. Of course, like all feature updates it's very unlikely you'll get the April 2018 Update on its official release date. In fact you might even be waiting until June for it to arrive, although as always you'll be able to manually install it at any time.
Part of the reason why Microsoft has dropped the 'Creators Update' name for this release is it's switching the focus this time around.
Announcing the update, Yusuf Mehdi, Corporate Vice President, Windows and Devices Group says:
With Windows 10, we've focused on delivering the most modern and most secure operating system. Since its initial launch, we delivered two updates with features designed to enable the creator in each of us. With our latest major release -- the Windows 10 April 2018 Update -- we want to give you back some of your greatest currency, your time. Our hope is that you'll have more time to do what matters most to you -- create, play, work or simply do what you love.
Given how delayed this new update was, I expect Microsoft wishes it had had more time to squash the problematic bugs that put the release in limbo.
Still, good things come to those who wait, and the April 2018 Update has a lot to recommend it, including the addition of the much anticipated Timeline feature, which lets you "go back in time up to 30 days" to find things you've been working on. Microsoft introduces the new feature in this video:
Quiet Hours, Microsoft's Do Not Disturb feature, has been renamed Focus Assist in this update and given an expanded purpose, which is to help you concentrate on whatever you're doing, without annoying and unwelcome distractions. There's a video to introduce this too:
Microsoft is still hoping to persuade Windows 10 users to switch to its browser, and so has introduced a number of new features for Edge. Check them out in this video:
Are you excited for this new update for Windows 10? Share your thoughts in the comments section below.