Google News gets a major revamp and an AI injection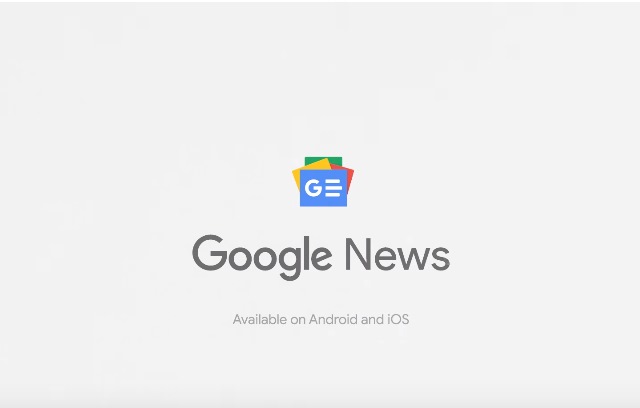 Today at its I/O developer conference, Google revealed major changes for Google News. The company says that the revamp combines the best of artificial intelligence with the best of human intelligence, and it sees Google try to rebuild the trust people have in online news.
As well as a revamp of the underlying technology, there are also changes in presentation. A "For You" section in the app provides easy access to the most relevant stories that will be of personal interest, and there are also new opportunities for readers to delve deeper into stories via various news outlets, social media, videos and more via a new timeline tool.
See also:
Google News now replaces both Google Play Newsstand on mobile and desktop and the Google News & Weather app on mobile. A new visual format called newscasts is being introduced. Google explains: "Here, the latest developments in natural language understanding bring together a collection of articles, videos and quotes on a single topic. Newscasts make it easy to dive right into perspectives to learn more about a story -- plus, it's easy to read on your phone."
The new Google News uses a combination of AI and machine learning, and the company says:
The reimagined Google News uses a new set of AI techniques to take a constant flow of information as it hits the web, analyze it in real time and organize it into storylines. This approach means Google News understands the people, places and things involved in a story as it evolves, and connects how they relate to one another. At its core, this technology lets us synthesize information and put it together in a way that helps you make sense of what's happening, and what the impact or reaction has been.
There's also a Full Coverage section which strips away any personalization, providing all users with access to exactly the same unfiltered news stories. Google says that it is making it easier for people to support the news outlets they trust and love thanks to the Subscribe with Google feature; a quick tap is all it takes to subscribe to a paid news source which you can then access in the app, or on the publisher's website.
Google shares a video highlighting some of what's new in Google News:
The Google News app starts to roll out to Android and iOS users, and to the web, right now, and Google says it should be available to everyone by next week.