#BetaNews20 Giveaway: Wyze Cam Pan smart home Wi-Fi security camera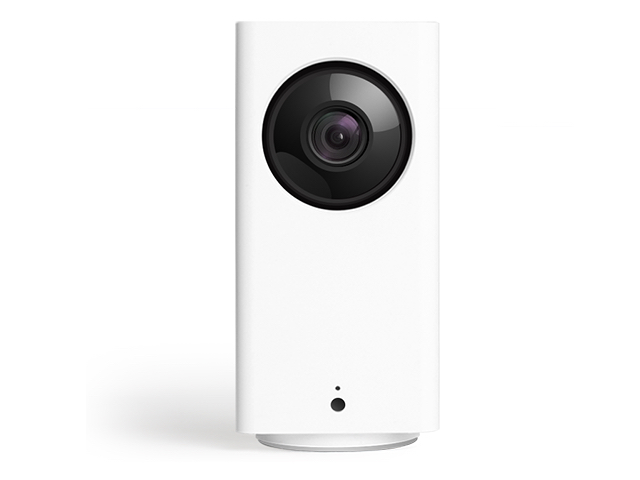 For the entire month of June, BetaNews will be having many giveaways. Why? To celebrate our 20th birthday! Our first such contest went live last week, and if you haven't yet entered, you should. That prize is the Linksys Velop Dual-Band Whole Home Mesh Wi-Fi System, and it rocks!
Today, our second such giveaway begins, and yet again, the prize is really nice. What is it? The Wyze Cam Pan. This is the newest home Wi-Fi security camera from Wyze Labs, and it adds a feature normally reserved for more expensive models -- pan and tilt. Using your smartphone, you can move the lens, but also, you can rotate the camera 360 degrees. How cool is that?
The top features don't stop there. In addition to pan/tilt, it offers night vision, motion-tracking, and two-way audio. By adding a microSD card, you can save video locally in addition to streaming it. On the bottom there is standard threading for a tripod, so you can position it in more ways than just sitting on a desk or table. With that said, it is for indoor use only -- leaving it outdoors will ruin it.
ALSO READ: #BetaNews20 Giveaway: Linksys Velop Dual-Band Whole Home Mesh Wi-Fi System
To enter the giveaway, simply complete the entries below. You can enter multiple times by using all the entry methods -- you might as well increase your odds by doing each one, right? The winner must have a mailing address in the Contiguous United States. We will email the winner, so be sure to use a valid email address. You will have 48 hours to reply to our email -- failure to do so means you forfeit and we pick a new winner.
While we are giving one of these away, you could ensure you get one for yourself by purchasing it here.