World Cup: access the hidden mini games in Facebook Messenger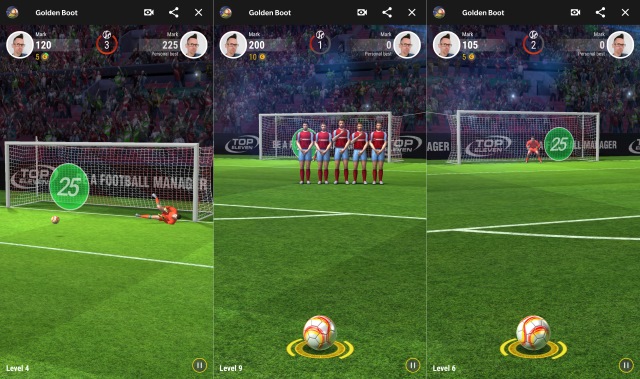 The World Cup is now officially under way in Russia to the delight of sports fans around the globe. If you just can't get enough football, Facebook Messenger can help to satiate you between matches with a series of mini games you can play with your friends.
Games in Facebook Messenger have been with us for some time, and the social network has used the World Cup as a reason to update the selection. In addition, there are also new camera filters in the app -- here's how you access them and the games.
See also:
Using Messenger's World Cup filters is very simple. In a chat, just switch to camera mode, select the ball and then you can choose the colors for your team. As for games, these can be accessed in a few ways.
Ronaldo Kick'n'Run is a new game that finds you play as Cristiano Ronaldo. There is are single and two player modes, and the aim is to avoid tackles and obstacles. The game can be accessed through the Games tap of Messenger.
An old favorite -- Keepie Uppie -- can be accessed by sending a flag and football emoji in a chat. Tap the ball, and the game begins!
There's a special World Cup edition of the Fantasy Sports game which you can find by searching for "Fantasy Sports by theScore" on the game tab of Messenger.
The fourth and final game is Golden Boot -- again, accessible via the game tab. Here you can take part in penalty shootouts in Russian cities.