MintBox Mini 2 now available for purchase with Linux Mint 19 'Tara' pre-installed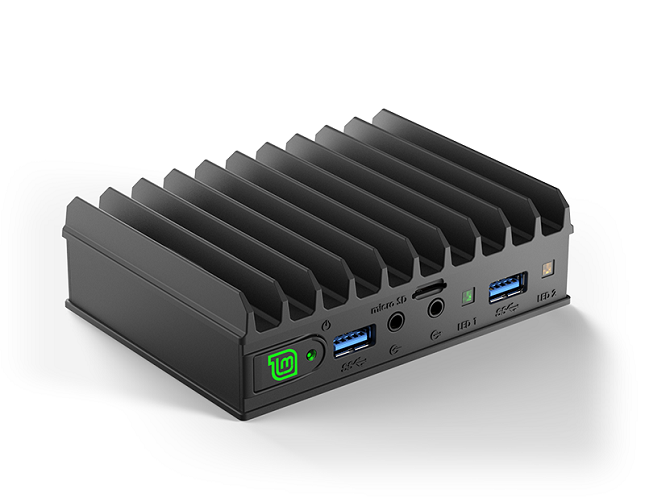 Back in March, we reported on the Mintbox Mini 2 -- a diminutive Linux Mint desktop PC manufactured by a company called "Compulab." Of course, it can run other distributions too, such as Ubuntu and Fedora. Heck, it can even run Windows 10 if you want/need. This is the second generation of Mintbox Mini with the big difference being a switch from AMD to Intel. The fanless device is not a powerhouse, but it should run the Linux distribution like a champ. Quite frankly, it is very beautiful too -- the fins look cool as hell.
Barring any last-minute issues, the release of Linux Mint 19 "Tara" is imminent -- it should be made available any day now. As a result, starting today, you can finally order the MintBox Mini 2. Apparently, Compulab was waiting for Tara's release to get closer before taking orders. In addition to the standard model, there is also a "Pro" variant.
ALSO READ: Ubuntu 18.04-based Linux Mint 19 'Tara' Beta is here with Cinnamon, MATE, and Xfce
"We believe MBM2 manifests the features users like about MintBox. Small size, reliability, silent operation, good performance and capabilities. MintBox users tend to be tech-savvy so many of them may appreciate MBM2 open design that invites tinkering and modding. Compulab is grateful for the opportunity to partner with Linux Mint. We appreciate most the team's continuous refinement of Linux Mint user-experience, caring for users' wishes and respecting user privacy," says Irad Stavi, Chief Product Officer, Compulab.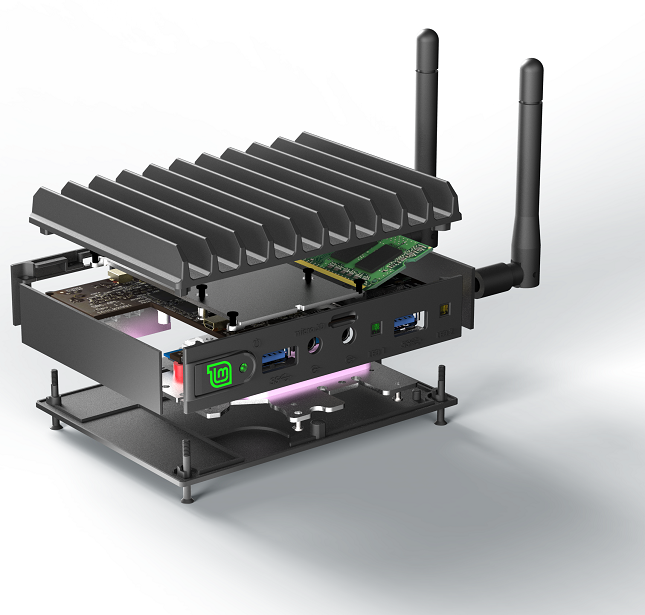 Clement Lefebvre, Project Leader, Linux Mint explains, "MBM2 is a fantastic unit. It's tiny, silent and full of connectivity. It's a real treat for us to run our operating system on such a cute little box. MBM2 is the latest product from our partnership with Compulab, with whom we've forged an amazing relationship since 2012."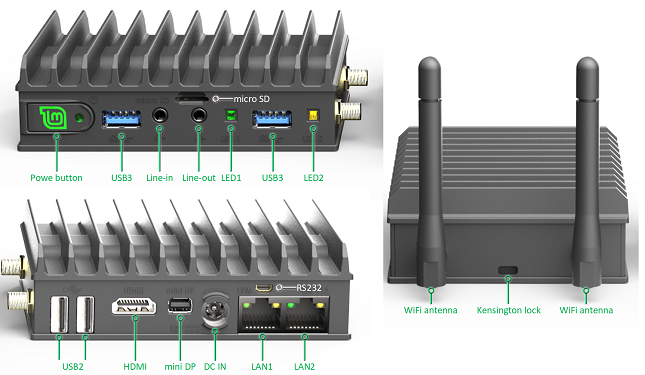 Compulab shares notable specs below.
The CPU is a quad-core Intel "Apollo Lake" Celeron J3455
4 GB RAM are pre-installed in MBM2, 8 GB in MBM2 Pro. RAM is upgradable up to 16 GB
Storage is an upgradable M.2 2260 SATA SSD (64 GB pre-installed in MBM2 / 120 GB in MBM2 Pro)
Networking consists of dual Gbit Ethernet and 802.11ac WiFi + BT
MBM2 has dual 4K display (HDMI + mini-DP)
4 USB ports (2x USB 3.0 + 2x USB 2.0)
Front audio jacks, micro-SD, RS232 port and programmable front LEDs
ALSO READ: Linux Mint 19 'Tara' Cinnamon will be faster
If you are interested in purchasing the standard MintBox Mini 2, you can order it here for $299. The "Pro" variant can be had here for $349. Compulab will give 5 percent of sales to the Linux Mint team. Both models are expected to begin shipping mid-July.
If you aren't sure which MintBox Mini 2 to buy, I'll make it easy for you -- get the Pro. For only $50 more, you are doubling the memory and getting almost twice the storage. You will be glad you spent the extra money.