Official Microsoft Surface Go USB-C dongles are very expensive, and you shouldn't buy them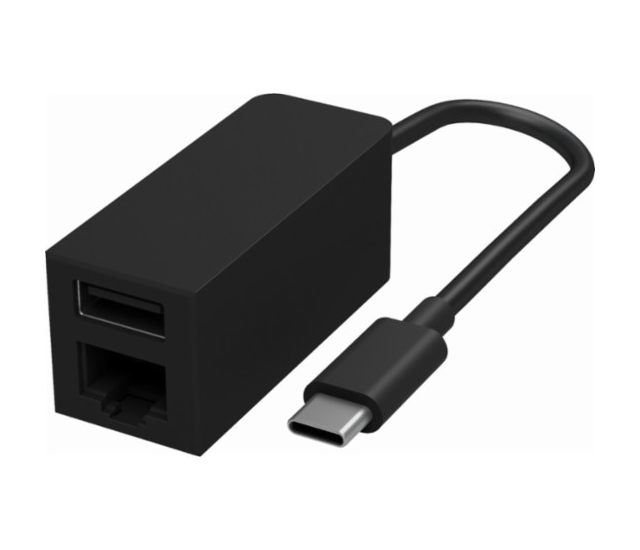 Microsoft recently released the Surface Connect to USB-C Adapter -- a dongle that adds USB-C to any Microsoft computer with a Surface connect port. The accessory was universally panned for being bulky, ugly, and overpriced. Thankfully, the newest Surface Go tablet has an integrated USB-C port -- the aforementioned dongle is not needed.
Microsoft doesn't want to leave the recently unveiled Surface Go out of the dongle party, apparently, as it is releasing two adapters for the tablet. One dongle merely converts the USB-C port into a USB-A port. The other adapter converts the USB-C port into a USB-A port and adds an Ethernet port. Strangely, Microsoft did not mention these products when announcing the Surface Go, but they are available for pre-order now. And yes, they will work with any USB-C Windows device; not just Surface devices.
ALSO READ: You can already save $50 on Microsoft Surface Go
The USB-C to USB-A dongle (officially named "Surface USB-C-to-USB Adapter") is about as basic as you can get. Rather than offer a short cable for flexibility, it is a rigid and stubby adapter that juts straight out from the USB-C port. This will allow you to connect traditional USB-A products, such as mice, keyboards, or flash drives. Its $20 price is quite high -- there are many less expensive options on sites like Amazon, such as this one from Anker for just $7.99.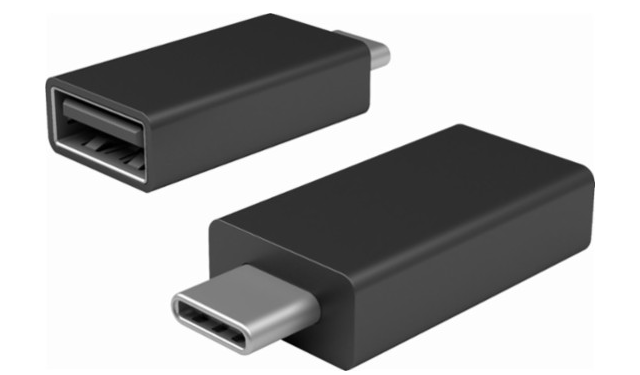 ALSO READ: StarTech releases UVCHDCAP HDMI to USB-C Video Capture Device for Windows, Mac, and Linux
The other adapter is called "Surface USB C to Ethernet and USB Adapter," and it is the more interesting of the two. It allows you to connect USB-A devices like the other dongle, but also, it offers a gigabit Ethernet port. This means you can connect the Surface Go to hardwired Internet. While it is a very good-looking product, it is way too expensive at $54.99. For example, a similar product from Cable Matters found here is just $19.99, and it offers three USB-A ports -- two more than this Microsoft adapter.
You can pre-order both dongles from Best Buy now using the below links, but you shouldn't. While I am sure they work great and are solidly built, the prices are just ridiculous. Hopefully you take my advice and opt for the less expensive options linked above.