Fortnite is coming to Android -- is your phone supported and will the game ever hit Google Play?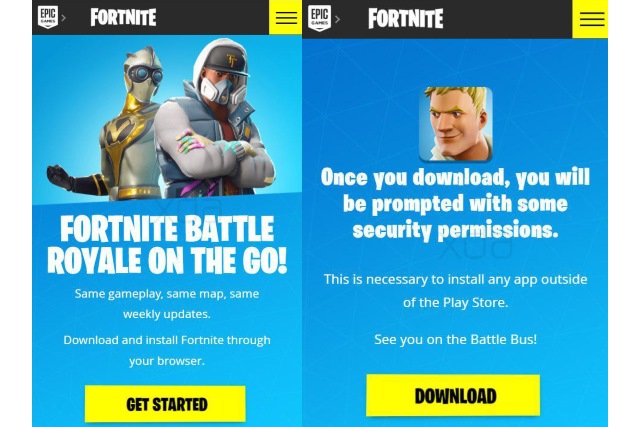 Fortnite quickly became a gaming sensation, and the wait for the battle royale game to come to Android has felt like a long one. While Fortnite for iOS is already a reality, Fortnite for Android remains somewhere on the horizon.
But that's not to say there is no news about the Android version of the game. A list recently came to light that seems to reveal the handsets that will support Fortnite, and there is a persistent rumor that the game will initially launch as an exclusive title for the upcoming Samsung Galaxy Note 9. Now it seems as though Fortnite may never make it to Google Play, with Epic Games seemingly looking to avoid paying Google a share of Fortnite-related income.
See also:
We've known for a couple of months that Fortnite is making its way to Android, and in recent days little snippets of information have been slipping out. Information shared by XDA Developers suggests not only that Fortnite will -- temporarily -- be exclusive to the Galaxy Note 9 (which itself hints at a release date), but also that gamers will have to download the game direct from Epic rather than through the Play Store.
Delving into the source code of the Fortnite Mobile page on Epic Games' website is quite a revelation. There are links to images that show how to download the mobile version of Fortnite through a web browser, and references to the security permissions that are "necessary to install any app outside of the Play Store". This strongly suggests that Fortnite will be made available as a direct download from Epic rather than appearing in Google Play -- neatly avoiding the 30 percent cut that would otherwise be payable to Google.
While this is great news for Epic, offering Fortnite as a direct download will have consequences for gamers -- they will have to enable third-party app installations, and this comes with security implications. With the launch of the Samsung Galaxy Note 9 now just days away, we might not have to wait long to see exactly what Epic's approach is. In the meantime, here's a list of handsets that are known to be compatible with the game:
Google Pixel 2
Google Pixel 2 XL
Huawei Mate 10
Huawei Mate 10 Lite
Huawei Mate 10 Pro
Huawei P10
Huawei P10 Plus
Huawei P10 Lite
Huawei P9
Huawei P9 Lite
Huawei P8 Lite (2017)
LG G6
LG V30
LG V30+
Motorola Moto E4 Plus
Motorola Moto G5
Motorola Moto G5 Plus
Motorola Moto G5s
Motorola Moto Z2 Play
Nokia 6
Razer Phone
Samsung Galaxy A5 (2017)
Samsung Galaxy A7 (2017)
Samsung Galaxy J7 Prime (2017)
Samsung Galaxy J7 Pro (2017)
Samsung Galaxy Note 8
Samsung Galaxy On7 (2016)
Samsung Galaxy S9
Samsung Galaxy S9+
Samsung Galaxy S7
Samsung Galaxy S7 edge
Samsung Galaxy S8
Samsung Galaxy S8+
Sony Xperia XA1
Sony Xperia XA1 Ultra
Sony Xperia XA1 Plus
Sony Xperia XZ
Sony Xperia XZs
Sony Xperia XZ1
Image credit: XDA Developers