Sony announces PDP Cloud Remote for PS4, and you can sort of get it for FREE!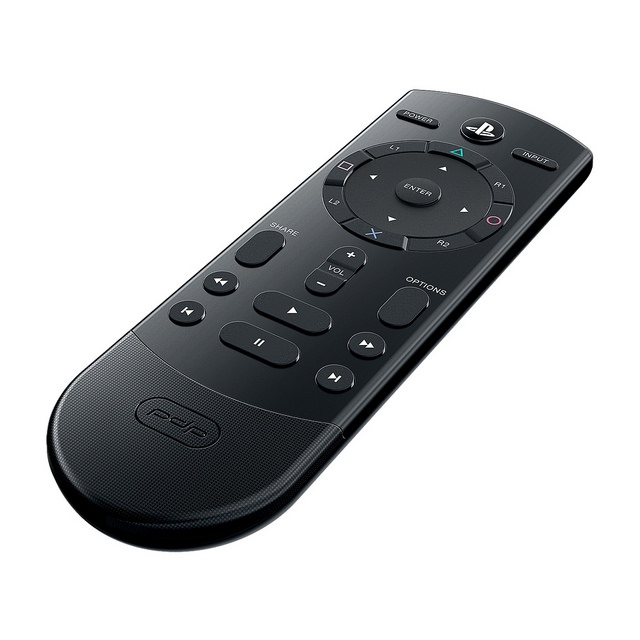 I love my Apple TV -- it is great. Well, mostly great, I should say. You see, the remote that it comes with is rather terrible. It is not at all ergonomic -- it fits terribly in any human hand. Not to mention, its reliance on a trackpad is an exercise in frustration. In theory, the idea of sliding your finger to navigate makes a lot of sense. In practice, however, it isn't reliable -- I often over-scroll or under-scroll, and as a result, I select the wrong things. I wish Apple would release a more traditional remote for its box. Ultimately, using a Harmony remote with Apple TV saved my sanity.
Also bad? Navigating media with a video game console controller. Yeah, it is passable, but if you have a PS4 or Xbox One, and you stream a lot of music, TV, and movies, a true remote is a wise investment. Today, Sony announces a new officially licensed remote from a company called PDP. The "Cloud Remote for PS4," as it is called, looks like a joy to hold and use. Believe it or not, you can even program it to your TV using the cloud! Best of all, you can sort of get the Bluetooth remote for free!
"Simple. Easy to program. Compact. We're happy to bring you the new Cloud Remote for PS4 through our continued partnership with PlayStation. What makes it so great? Let's dive right in! The Cloud Remote for PS4 programs your remote for you. Programming the remote is straightforward with the downloadable PDP Cloud Remote App, which uses advanced Cloud technology to auto-detect devices connected to the PS4 for hassle-free remote programming. It's super easy," says Sony.
ALSO READ: Sony unveils Limited Edition Marvel's Spider-Man PS4 Pro Bundle
The PlayStation-maker further says, "The compact design of the Cloud Remote makes it simple to find the button you're looking for -- and you can reach all essential controls under one thumb! It has everything you need and nothing you don't. As an added bonus, gamers get a 30-day free trial of the PlayStation Vue Core plan worth $49.99 with the purchase of the Cloud Remote at GameStop or Amazon -- offering 65 channels of live TV from top networks like ESPN, FX, AMC, Cartoon Network, NFL Network, and MLB Network!"
Sony shares the following benefits of PDP's new remote.
Includes controls for power, input, and volume for TVs
Hassle-free Cloud-assisted technology for programming remote
Connects via Bluetooth to control your PS4 system
Access all essential controls under one thumb with a sleek and compact design
Features the most important buttons for navigating system menus and apps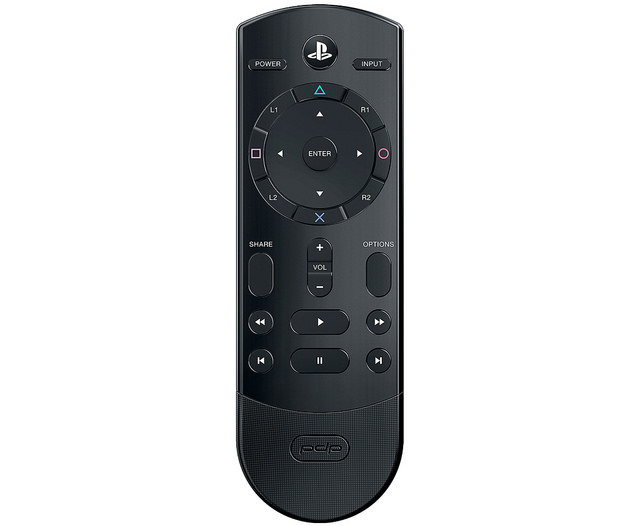 The PDP Cloud Remote for PS4 costs $29.99, which seems rather reasonable. But wait, didn't I say it was free? Well, to be precise, I said "sort of." You see, as stated above, when you buy the remote from either GameStop or Amazon, Sony will give you a month of PlayStation Vue Core for free. This is a $49.99 value, which exceeds the cost of the remote itself. In other words, not only are you sort of getting the remote for free, but you can look at it as profiting $20!
To pre-order the PDP Cloud Remote for PS4 from Amazon, simply click [amazon_textlink asin='B07GLG7N3N' text='here' template='ProductLink' store='betanews02-20' marketplace='US' link_id='8e2f69de-a734-11e8-ae88-0f3d41b25f1a']. It should ship on September 18, 2018.