Apple boots Alex Jones and Infowars out of the App Store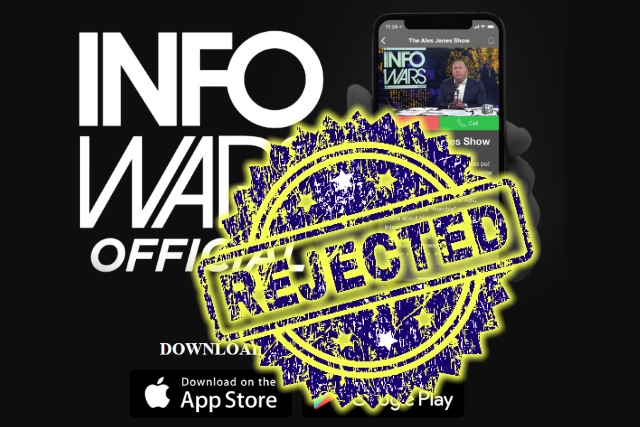 Having already removed its podcasts from iTunes, Apple has gone a step further and kicked Infowars out of the App Store.
The app -- which provided access to Infowars articles as well as livestreams of Alex Jones shows rants -- has been permanently removed from the App Store for violations of Apple's rule. The move by the iPhone-maker is just the latest in a string of setbacks for Jones who has already fallen foul of Spotify, YouTube, Facebook and Twitter's policies.
See also:
Just this week Twitter took the decision to permanently ban Alex Jones and Infowars from its platform, and Jones has also been banned from numerous other networks. Although Apple has not given a specific reason for the ban on Infowars' app, the company has confirmed its removal and said it will not be permitted back into the App Store. Apple also pointed to its App Store guidelines which do not permit content which is:
...defamatory, discriminatory, or mean-spirited content, including references or commentary about religion, race, sexual orientation, gender, national/ethnic origin, or other targeted groups, particularly if the app is likely to humiliate, intimidate, or place a targeted individual or group in harm's way.
In an article on the Infowars website, the outlet complains that the "ChiCom-owned Apple" has not told it what content breached guidelines. Infowars also says that it has received no termination notice from Apple and refers to the app's removal as "censorship".
At the moment, the Infowars app is still available in Google Play -- but maybe not for much longer.
Image credit: New Design Illustrations / Shutterstock