OnePlus works with Google on Crackables game to promote OnePlus 6T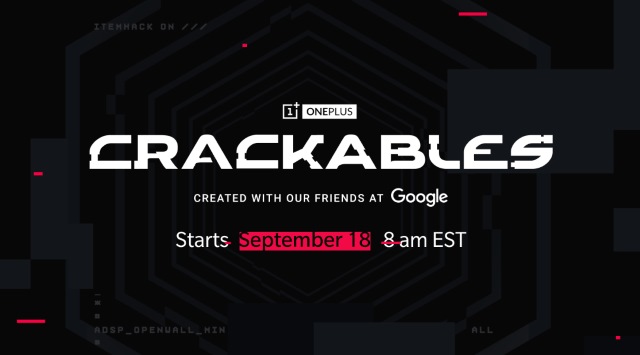 The OnePlus PR machine is now fully operational in the run-up to the launch of the OnePlus 6T. We should -- officially -- hear more about the handset next month, but in the meantime the company is ramping up the hype.
The latest gimmick finds OnePlus teaming up with Google to create a game called Crackables. Due to launch next week, the game gives players the chance to "crack the code to win the challenge".
See also:
At this stage, very little is known about the game, and while the promotional material for it makes no specific reference to the OnePlus 6T, it's hard to imagine that it's not related to the handset launch.
In a tweet, OnePlus trailed the release of the game, giving a brief glimpse of code-cracking puzzles:
Think you have what it takes to crack the code? Play #Crackables to find out. Starting September 18.

— OnePlus (@oneplus) September 11, 2018
Keep an eye on crackables.oneplus.com for updates.