Belkin unveils BOOST↑UP Wireless Charging Dock for iPhone + Apple Watch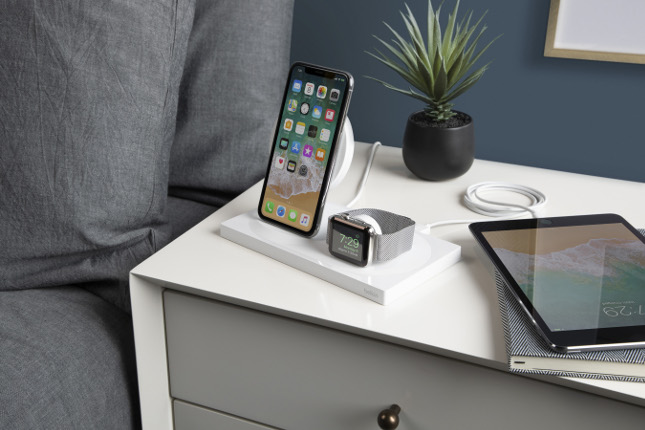 While the iPhone XS and XS Max look to be great smartphones, they are hardly revolutionary. In fact, as is customary with Apple's "S" models, they are simply evolutionary. This isn't a bad thing. Hell, for owners of prior iPhone devices, it is sort of a good thing -- there should be less of a desire to spend money on an upgrade. For instance, earlier this year, I chose the 8 Plus over the X, and none of the newest models (including the budget-friendly XR) have me chomping at the bit to spend my hard earned money on an upgrade.
One feature that got me to upgrade from the 6S Plus to the 8 Plus is wireless charging. I didn't have it before, and after buying the new iPhone, I did. Sadly, Apple still hasn't released its own such charging pad, so as more and more folks get iPhone devices with the capability, they must rely on third-party offerings. One such company that consistently releases quality accessories is Belkin, and to coincide with the release of the XS, XS Max, and Apple Watch Series 4, it announces the BOOST↑UP Wireless Charging Dock for iPhone + Apple Watch. Yes, as the name implies, it can wirelessly charge both an iPhone and Apple Watch.
ALSO READ: Belkin unveils BOOST↑CHARGE Power Bank 10K with Apple-certified Lightning connector
Belkin explains, "BOOST↑UP Wireless Charging Dock for iPhone + Apple Watch which allows consumers to wirelessly charge their iPhone and Apple Watch at the same time, in addition to a third device using the additional USB-A port. The BOOST↑UP Wireless Charging Dock has been enhanced for iPhone XS, iPhone XS Max and Apple Watch Series 4, has a modern and minimalist aesthetic and offers effortless set up and convenience. It also works with iPhone X, iPhone 8 and iPhone 8 Plus, which feature wireless charging -- and all Apple Watch models."
ALSO READ: Apple reveals larger Apple Watch Series 4
The company shares the following features and specifications.
Optimized wireless charging up to 7.5W for Qi-enabled device and at 5W/1A for Apple Watch; Additional
USB-A port charges third device up to 5W/1A
Supports Nightstand mode for Apple Watch at optimal viewing angle
Ability to charge through most phone cases up to 3mm thick
45W AC adapter included for instant setup
Qi-certification, MFi-certification, Connected Equipment Warranty and 3-year warranty for added peace of mind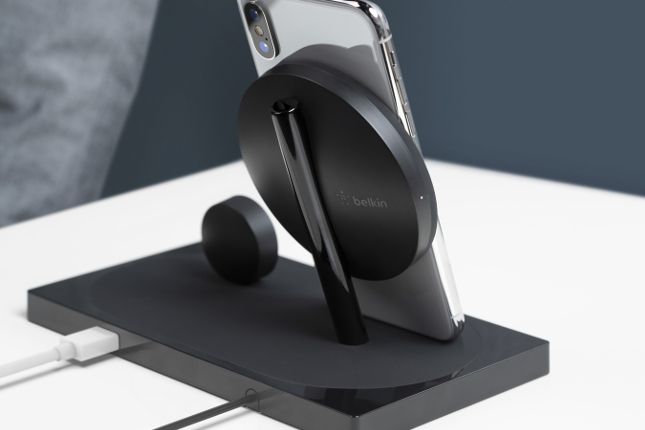 Oliver Seil, vice president of design, Belkin shares the following statement.
We designed and engineered new BOOST↑UP Wireless Charging Dock from the ground up to be the most elegant and most powerful home for your iPhone and Apple Watch. On the inside, we packed our latest intelligent wireless charging systems. It's a great example of how the Belkin design teams think of technology as an extension to our lifestyle that should enhance our environment as much as it makes life with our mobile devices more enjoyable. We could not be more excited to bring this beautiful piece of technology to your home.
If you own both a compatible iPhone and any Apple Watch, the BOOST↑UP Wireless Charging Dock seems to be quite the elegant product; it should make your nightstand or desk look far less cluttered. Unfortunately, as you can expect, the dock is rather expensive -- it will sell for $159.99 in either black or white. It can be had in December exclusively at Apple retail stores.