Celebrate Giving Tuesday by donating to Toys for Tots with Amazon Alexa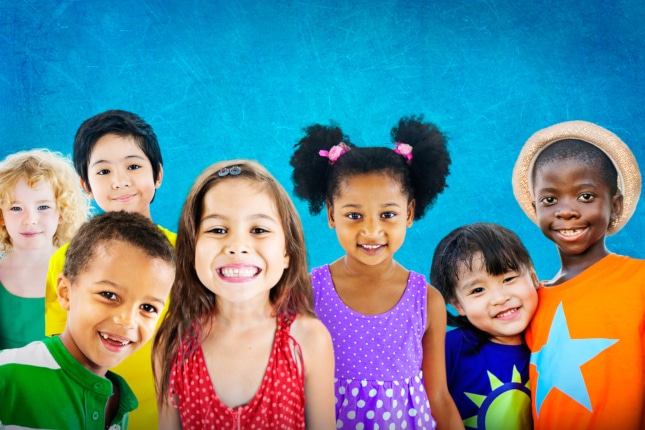 This time of year in the United States is full of excess and commercialism. It starts with Thanksgiving -- a day that should be about giving thanks and spending time with family, which has morphed into overeating and watching football for many. The following day is Black Friday, where people spend huge amounts of money to buy things they probably don't need -- sometimes even fighting with fellow shoppers. Yesterday was Cyber Monday -- yet another holiday focused on buying things. Sigh.
Thankfully, there is one day that Americans can use to atone for their sins of greed and gluttony -- Giving Tuesday. Yes, the day after Cyber Monday is celebrated by donating to charities and being an overall better person. Today, Amazon announces that people can donate to Toys for Tots using its popular Alexa voice assistant. Not familiar with this charity? Well, the name is quite descriptive -- it is literally donating toys to needy children.
ALSO READ: Amazon gives free shipping to all this holiday season -- no minimums or Prime required
"Customers simply say, 'Alexa, donate to Toys for Tots,' and they will be presented with a reasonably priced item appropriate for kids across a broad range of ages directly from the Toys for Tots Charity List. After the customer confirms the order, Amazon ships it directly to Toys for Tots, creating a seamless path for easy holiday giving. Customers will be able to donate through the end of the year and Amazon is matching donations toy for toy," says the online seller.
ALSO READ: Microsoft admits Cortana is an epic failure by shamelessly selling Amazon Echo Dot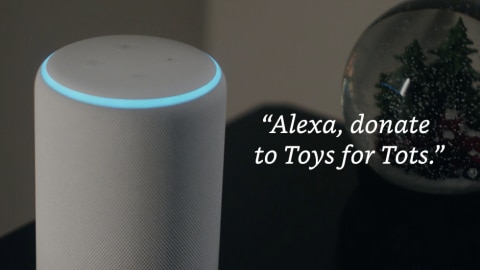 Amazon further says, "This is the first time customers are able to donate an item to a charity using Alexa, adding to the existing option customers have of making monetary donations to a range of charities using Alexa. Toys for Tots has curated their Charity List with items such as iconic Mickey and Minnie plush toys, Nerf footballs, Monopoly games and more. Your tax deductible donation will go to a child in need, delivering smiles for the holiday."
Pete Osman, President and CEO of the Marine Toys for Tots Foundation offers the following statement.
We are so excited to see how many faces will light up after receiving a toy via Alexa this holiday season. Our primary goal is to help bring the joy of the season and send a message of hope to America's less fortunate children. If we can be part of an easier way for people to give back and donate this holiday season, we're on board! We are grateful that Amazon embraces our mission and is utilizing its unique shopping innovations technology to help us achieve our goal.
What are you waiting for? If you have the means, I urge you to participate. There are a lot of needy children out there, and toys are a great distraction from their woes. Heck, it is even tax deductible. To learn more about donating to this charity using Amazon Alexa, simply visit the page here.
Picture credit: Rawpixel.com / Shutterstock