Instagram's new Close Friends option lets you limit the audience for Stories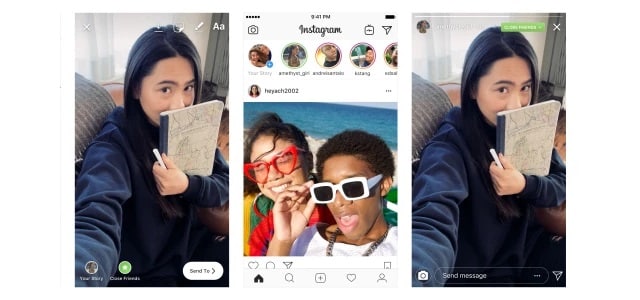 Instagram has announced the rollout of Close Friends, a feature that makes it possible to create a list of people with whom you'd like to share Stories. This is very different to the current approach which sees Stories shared with everyone.
The feature has been beta tested for nearly a year and a half and is now ready for primetime. Rolling out to iOS and Androind in the coming days, the new feature will be welcomed by those who had concerns about privacy on Instagram.
See also:
The idea is a simple one, and it is Instagram's acknowledgment that, "sometimes what you want to share isn't for everyone". Close Friends means it is now possible to create a more private list with which you can share content you would not necessarily want to be seen by everyone you are connected to on Instagram.
The Facebook-owned company explains, "with Close Friends, you have the flexibility to share more personal moments with a smaller group that you choose".
Instagram also shares details of how to get started with the feature:
To add people to your list, go to your profile and tap on "Close Friends" in the side menu. Only you can see your close friends list and no one can request to be added, so you can feel comfortable adjusting it at any time. When you share to Stories, you'll see the option to share with just the people on your close friends list. If someone has added you to their list, you will see a green badge when you're viewing their stories. You'll also see a green ring around their profile photo in the Stories tray.
Keep an eye open for an app update in the coming days.