Verizon gives free Apple Music to (some of) its unlimited customers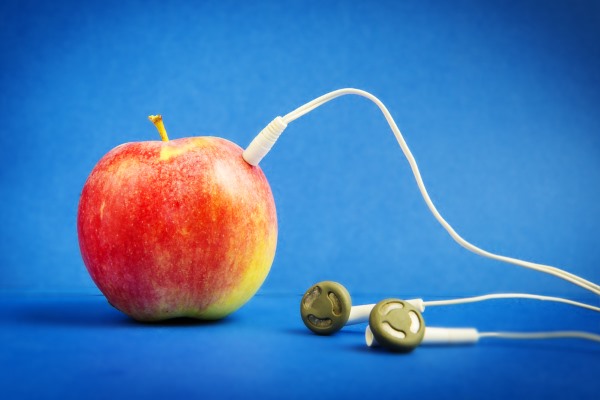 Streaming music is all the rage these days, and for good reason. It is affordable and convenient -- long gone are the days of spending $20 for a single CD. Seriously, folks, that is what many albums were selling for before Napster and other piracy offerings leveled the playing field. Nowadays, for a paltry monthly fee, you can access more music than you can possibly listen to in your lifetime. It rules.
There are many quality services from which to choose, but my favorite is Apple Music. It works well on my iPhone, iPad, and Apple TV, but also, it is compatible with Windows, Android, and Amazon Alexa too. Sadly, there is no web version, but I digress. I happily give Apple $10 each month to be rewarded with a great music listening experience. If you are a Verizon unlimited customer, you may no longer need to pay for Apple's streaming service. You see, the cell provider will now be providing complimentary access to some of its customers.
ALSO READ: Amazon Fire TV Stick now comes with Alexa Voice Remote at same affordable price
"With Apple Music included in Beyond Unlimited and Above Unlimited, you can either stream your favorite songs over 4G LTE or WiFi, or download songs for offline playback. Apple Music subscribers can enjoy more than 50 million songs anytime, anywhere, across iPhone, iPad, Apple Watch, Apple TV, Mac, HomePod, CarPlay and PC, as well as Android devices -- all ad-free," says Verizon
ALSO READ: Apple Music just may have overtaken Spotify in the US
Angie Klein, vice president of marketing at Verizon explains, "When we introduced six months free of Apple Music to Verizon Unlimited subscribers, we said it was just the beginning of a great collaboration between Verizon and Apple to bring music streaming to our loyal customers. Our customers loved the offer, so we're expanding the value of our Beyond Unlimited and Above Unlimited plans by including Apple Music at the same plan price. You can stream more of the music you love on the network you deserve."
ALSO READ: Philips unveils pair of premium monitors with Windows Hello and USB-C docking
While it is cool that Verizon is offering this perk, it is absolutely silly that it offers different tiers of "unlimited." Sadly, the company's "Unlimited Go" customers are not eligible for this perk. As far as I'm concerned, cell providers should just offer a single unlimited plan that is actually, you know, unlimited. "Beyond Unlimited" and "Above Unlimited" customers won't have to wait long to score this deal -- Verizon will roll out the free Apple Music access beginning tomorrow, January 17.
Photo credit: Oleg Golovnev / Shutterstock