Skype beta adds screen sharing feature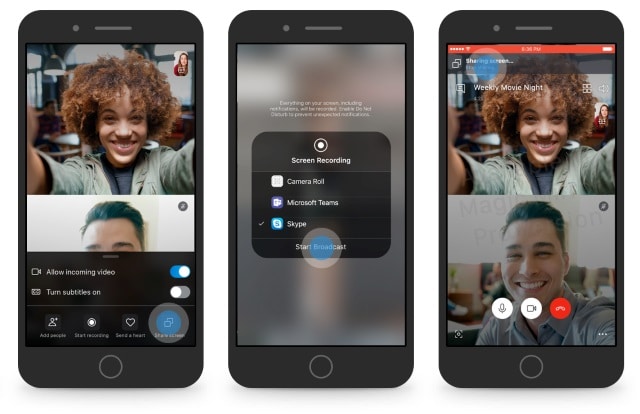 Since acquiring Skype, Microsoft has been slowly but surely developing the messaging tool, most recently increasing the number of chat participants to 50. Now the company has released a new version of the software -- in beta for the time being -- in which it is possible to share your screen with whoever you're chatting with.
The beta feature is available to people on the Skype Insider program, and it allows for mobile screen sharing on both iOS and Android.
See also:
Microsoft has not indicated how long it will be before the feature makes its way to non-Insiders, but in the past it has not taken long for features to move from beta to general release.
While screen sharing is something that is likely to be of particular interest to business users, it is something that will also appeal to many home users.
In a post in the Skype community, Microsoft says:
Your device is no longer a limitation on getting more done with Skype. With the latest Insider build, you can now share your screen on your Android or iOS device during a call. Simply tap on ... and select Share Screen to get started.

Want to show your coworkers a PowerPoint presentation? Or share your swipes on dating apps? Or maybe do some online shopping with your bestie? Starting today, Skype has you covered.
If you're yet to signed up for the Skype Insider Program and you'd like to try out the new beta, you can sign up here.