Dell Precision 3540 and 3541 'Developer Edition' mobile workstations come with Ubuntu Linux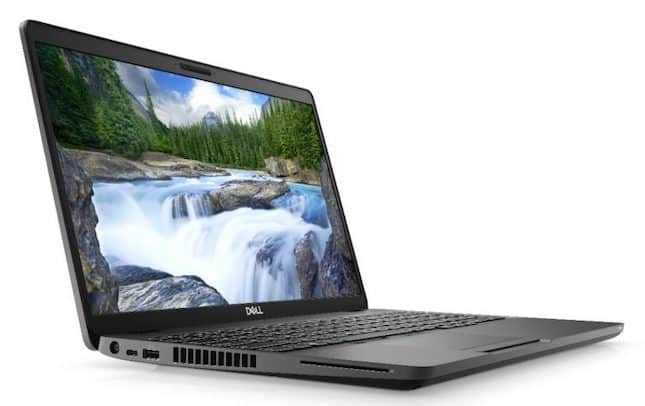 Dell has been manufacturing excellent value-focused computers for years. Back in the day I was a computer salesman at a now-defunct brick and mortar CompUSA. People would often walk into the store, look at what we charge, ask if we could match Dell's price for a similarly configured machine, we would say no, and they would leave. It was virtually impossible to compete with Dell's high-volume online business model from a cost perspective.
Back in those days, Dell was in a monogamous relationship with Microsoft, but in modern times, the computer-maker is no longer exclusive with Windows. Actually, with its "Developer Edition" computers (also known as "Project Sputnik"), Dell also offers Ubuntu -- a Linux-based operating system. That may not seem like a big deal today, but years ago, when it first happened, it was huge news.
Now, Dell announces two new mobile workstations (aka business-class laptops) that can be configured with Ubuntu 18.04. The "Precision 3540" and "Precision 3541," as they are called, both feature 15.6-inch displays and are designed to be more affordable than other "Developer Edition" computers. And no, you don't have to be a developer to buy one -- these are appropriate laptops for anyone, really.
ALSO READ: System76 unveils 'Darter Pro' Linux laptop with choice of Ubuntu or Pop!_OS
"Dell makes some pretty brawny Linux-based workstations. Witness the uber-powerful Dell Precision 7000 tower and rack workstations. These beefy systems can be ordered with either Ubuntu or Red Hat preloaded and are perfect for exploring intensive workloads like Artificial Intelligence (AI) and Machine Learning (ML). If you're just starting out however and are looking to get going with a budget-friendly mobile workstation you may find some of these workstations a bit out of your price range. Well look no further," says Barton George, Dell.
ALSO READ: Dell XPS 13 (9380) Developer Edition now available with Ubuntu Linux
George further says, "Today we are announcing the latest addition to the Project Sputnik line up -- the next generation of the Dell Precision 3000 series mobile workstations, the Dell Precision 3540 and 3541 developer editions. The Precision 3540 which is available today, is our most affordable mobile workstation and comes with all the essentials. The Dell Precision 3541 mobile workstation, which will be available in late May, kicks it up a notch offering the option of either a 9th generation 8-core Intel Core or 6-core Xeon processor and NVIDIA Quadro graphics (4GB)."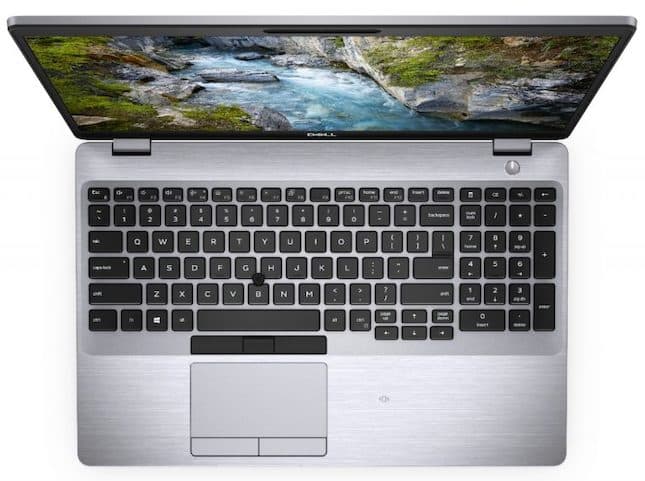 Barton George shares the following specifications for each machine.
Precision 3540
Latest 4-core Intel Core 8th generation processors
Ubuntu 18.04 LTS preloaded
Red Hat 8.0 certification coming soon
Up to 32GB of DDR4 memory
Optional AMD Radeon Pro graphics with 2GB of dedicated memory
Up to 4TB of storage
Optional Thunderbolt 3 connectivity
Starting at 4.04 pounds
Available worldwide
Precision 3541
9th generation 8-core Intel Core and 6-core Xeon processor options
Ubuntu 18.04 LTS preloaded
Certified for Red Hat 8.0
Up to 32GB of DDR4 memory, Optional ECC memory with Xeon processor
Next generation NVIDIA Quadro professional graphics with 4GB of dedicated memory
Up to 4TB of storage
Thunderbolt 3 connectivity
Starting at 4.34 pounds.
Available worldwide
ALSO READ: Ubuntu Linux 19.04 'Disco Dingo' is finally available for download
Sadly, only the Precision 3540 is available today, with the more powerful (and likely pricier) 3541 arriving later this month. If you do want an affordable "Developer Edition" Dell laptop, the 3540 won't disappoint regarding price, as it starts at around $700 here.
With the exception of the nice quad-core Intel Core i5 processor, that price comes with fairly meager specifications, such as 4GB of RAM, a 500GB mechanical HDD, Intel graphics, and a 1366x768 resolution.  My recommendation is to opt for at least 8GB of RAM, a solid state drive, and a 1080p display. With that said, the price will obviously rise as you bump up the specs -- only you know the configuration you truly need.