Logitech G PRO X mechanical gaming keyboard has swappable switches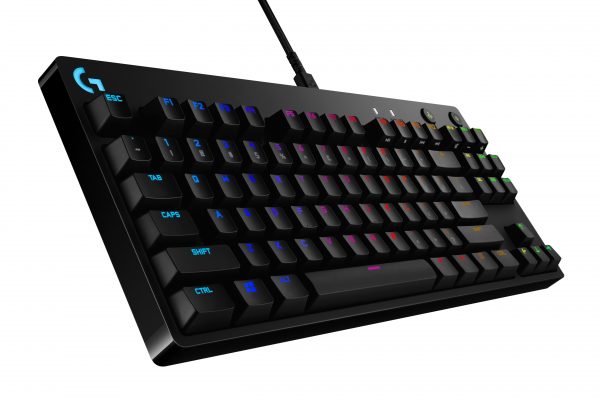 The ability to swap keys on a mechanical keyboard is nothing new. With a key puller, you can often replace, say, the W, A, S, D keys for different colors or textures. Replaceable switches, however, are an entirely different ball game. A company would have to be mad to create such a keyboard, right? Well, Logitech may be bonkers, as it has done just that!
The all-new Logitech G PRO X mechanical gaming keyboard has swappable switches, meaning you can change out each individual switch -- linear, tactile, or clicky -- depending on your needs. Whoa! The keyboard is "tenkeyless," meaning there is no number pad on the right. Not only does this save space, but it looks nicer too. Unless you are an accountant, the top row of numbers is fine. There is also customizable RGB lighting, so you can make it your own. I love that the cable is detachable, but surprisingly, it uses a micro USB connection rather than the newer USB-C.
ALSO READ: Logitech G604 LIGHTSPEED wireless gaming mouse has six thumb buttons
"The new keyboard builds upon the pro-approved Logitech G PRO Gaming Keyboard's space-saving tenkeyless design​, making it easy to pack for tournament travel and freeing up table space for low-sensitivity mouse movement. In addition, a detachable Micro-USB connector ensures that the cable won't break at the connection point when bouncing around in a bag and transported between events. The three-pronged design features support arms for an easy, reliable connection. ​The keyboard also features customizable RGB lighting which can be stored to an onboard memory profile," says Logitech.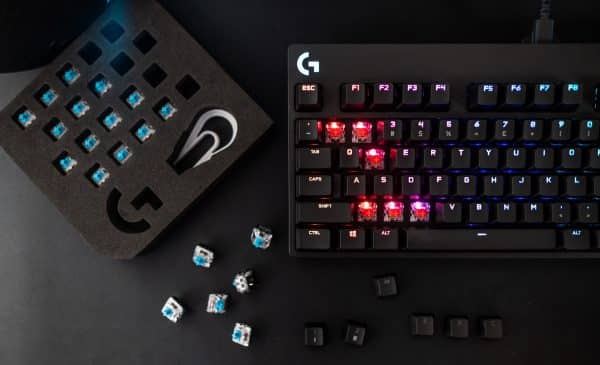 The company further says, "In addition to the PRO X keyboard, Logitech G offers three different standalone Switch Kits for the PRO X keyboard, GX Brown tactile, GX Red linear or GX Blue clicky, allowing gamers the flexibility to change and personalize their switches to match preferred style of play. One hundred percent tested to meet Logitech G's high-quality and performance specifications, each Switch Kit features 92 mechanical key switches, enough for a full swap in any language format."
ALSO READ: Logitech launches G815 LIGHTSYNC and G915 LIGHTSPEED low-profile mechanical gaming keyboards
Logitech shares switch specifications below.
GL Brown
Tactile Switch
Feedback Type: Tactile
Actuation Distance: 1.9mm
Actuation Force: 50gf
Total Travel Distance: 4.0mm
GL Red
Linear Switch
Feedback Type: Smooth
Actuation Distance: 1.9mm
Actuation Force: 50gf
Total Travel Distance: 4.0mm
GX Blue
Clicky Switch
Feedback Type: Audible and tactile
Actuation Distance: 2.0mm
Actuation Force: 50gf
Total Travel Distance: 3.7mm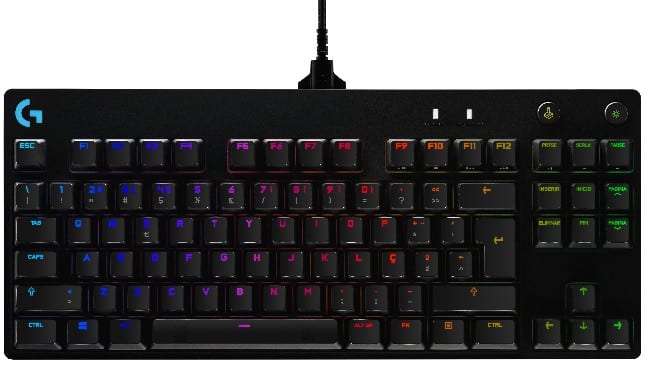 Ujesh Desai, vice president and general manager, Logitech Gaming provides the following statement.
Gamers, especially pros have different preferences when it comes to keyboard switches. That's why we wanted to design and build a new PRO keyboard that featured swappable switches. By giving gamers the ability to choose the right switch to match their style of play, we've delivered a new level of performance that is optimized for each individual's unique needs.
The Logitech G PRO X mechanical gaming keyboard will become available later this month for $149.99. Each switch kit will cost $49.99. In other words, it will cost about $250 to own the keyboard with all three sets of switches.