ASRock Mars 4000U Series mini PC is world's thinnest AMD desktop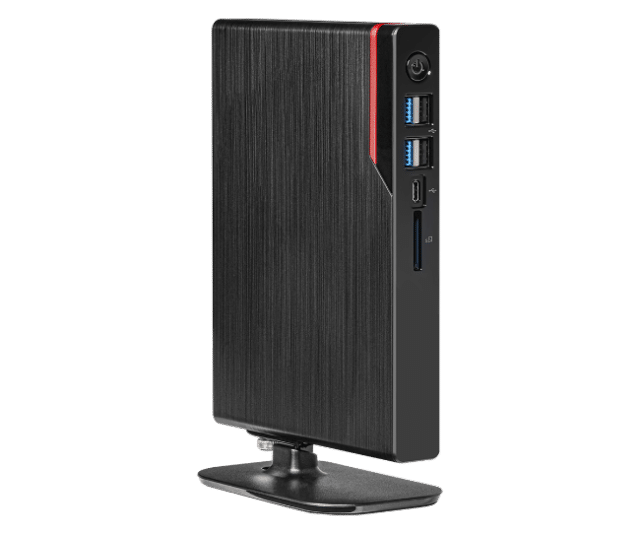 As we start to approach the end of 2020, and we reflect on the year, AMD stands out as one of the biggest success stories. The company's desktop and laptop processors absolutely destroyed Intel, disrupting the CPU market entirely. It was once thought that Intel was unbeatable, but if 2020 taught us anything, it's that nothing (good or bad) is impossible.
For those of you that love both AMD processors and mini desktop computers, I have some very exciting news. You see, ASRock has launched a mini PC that it claims is the world's thinnest AMD desktop. Called "Mars 4000U Series," its chassis is less than a liter! It is a bare-bones system, meaning you need to add your own RAM and storage.
ALSO READ: AMD spanks Intel's butt once again with 'ZEN 3' Ryzen 5000 processors
"The Mars 4000U Series Mini PC support dual-channel DDR4-3200MHz memory up to 64GB as well as equip with Intel Wi-Fi 6 for high-speed connectivity. For Storage, the Mars 4000U Series Mini PC provide a PCIe NVMe M.2 SSD slot and a 2.5-inch SATA hard drive bay; all imply into 0.7-liter chassis with 26mm height," says ASRock.
ALSO READ: Tuxedo Computers Pulse 15 Linux laptop is powered by AMD Ryzen 4000
The company further says, "ASRock Mars 4000U Series Mini PC offers abundant USB devices connectivity, features a total of 7 USB ports, including one Type-C port; In addition, the native SD card reader and dual display outputs provide more convenience and productivity. All of these features make Mars 4000U Series Mini PC well suited for a wide range of uses, including business, gaming and home entertainment."
ASRock shares specifications below.
CPU Options: AMD Ryzen 7 4800U (8C16T Turbo 4.2GHz), AMD Ryzen 5 4500U (6C6T Turbo 4.0GHz), AMD Ryzen 3 4300U (4C4T Turbo 3.7GHz)
Cooler: Integrated Proprietary Fansink
Memory: Supports 2 x SO-DIMM DDR4-3200MHz, Max. 64GB (non-ECC)
Graphics: AMD Radeon Graphics
Graphics Output: 1 x HDMI ([email protected]), 1 x D-Sub (1920x1080)
Audio: Realtek ALC233-VB2, 1 x Line Out, 1 x Microphone
Front USB: 1 x USB 3.2 Gen1 Type-C (5Gbps), 2 x USB 3.2 Gen1 Type-A (5Gbps), 2 x USB 2.0
Rear USB: 2 x USB 3.2 Gen1 Type-A
Storage: 1x Ultra M.2 (2280) PCIe Gen3 x4 & SATA 6Gb, 1 x SATA 6Gb 2.5-inch 7mm/9.5mm Hard Drive, 1 x SD Card Reader
LAN: 1 x RJ45 Gigabit LAN
WLAN: 1 x M.2 (key E 2230) Slot for Wi-Fi + BT Module, Intel AX200 Wi-Fi 6 Module
Power Unit: 65W/19V Adapter
Dimension: 194 x 150 x 26 mm (~0.7L)
OS: Microsoft Windows 10 64-bit compliant
Certification: CE, FCC
Accessories: VESA Mount, Stand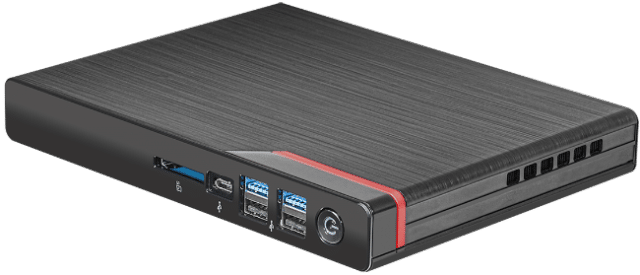 The ASRock Mars 4000U Series mini PC is available in three CPU configurations, but as of today, I can only find one of them available for sale. The Ryzen 5 4500U variant can be had from Newegg here for just $389.99. Pricing and availability for the other two models will be revealed later.
If you need RAM and storage, I would suggest going with this 16GB Crucial kit, which runs at 3200MHz. For storage, this Western Digital 1TB NVMe SSD will provide great performance at an affordable price. If you add those components to the ASRock Mars 4000U Series, you will have quite the impressive mini PC!
Please note: Some of the above links may be affiliate links, meaning we, or our writers, may receive payment if you purchase one of these items (or other items) after clicking on them.