Samsung making 90Hz OLED laptop displays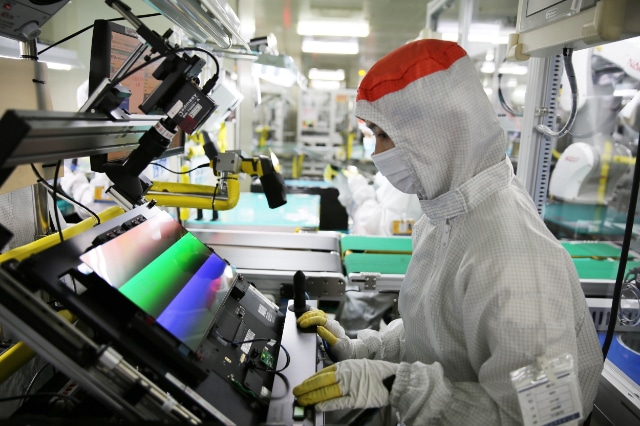 Most computer monitors and laptop displays have a 60Hz refresh rate, which is fine for most users. Gaming screens, however, often go much higher. Of course, a higher refresh is not only beneficial to gamers -- all computer users will appreciate the smoothness it can offer. Hell, just moving the mouse cursor around can be rewarding.
While 90Hz is hardly fancy these days (there are much higher refresh rates), it is apparently unheard of on OLED laptop displays. And so, Samsung is doing something about it. You see, the company is getting ready to mass-produce 90Hz OLED screens (primarily 14-inch) for use in upcoming laptops -- an apparent world's first.
"In a seeming contradiction, OLED displays are able to transition from one screen to the next much more quickly than LCD screens with the same refresh rate. As a result, OLED screens can make gaming and movie watching a more vibrant, pleasurable experience, without compromise. Their 90Hz OLED refresh rate is actually 10X the fastest screen response time on the market today. In fact, the 90Hz OLED display offers high-speed driving that is actually on par with that of 120Hz LCD screens," explains Samsung.
ALSO READ: Samsung launches 870 EVO SATA SSD
The company further explains, "Samsung Display believes consumers will quickly warm to the opportunity to purchase OLED displays offering a 90Hz refresh rate, even though the OLED panels require the use of a high-spec. graphics card. In rendering static images 90 times a second, they will make movements look much more lifelike, or snappier, from a color perspective. As such, the new refresh rate updates changes in motion more often, allowing for smoother-looking visuals that appear virtually seamless to the viewer."
When can you buy a laptop with one of these new displays? Sometime this year, hopefully, but not until March at the absolute earliest according to Samsung. The company says the mass production will occur during Q1 of this year.