Apple warns that iPhone 12 handset could be dangerous for some users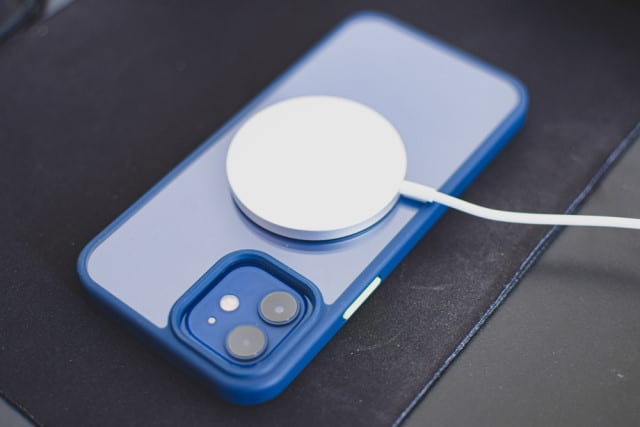 Apple has issued an extended warning that the additional magnets found in iPhone 12, iPhone 12 mini, iPhone 12 Pro, iPhone 12 Pro Max as well as MagSafe accessories could pose a risk to people with pacemakers and defibrillators.
The company had previously acknowledged the potential for the magnets to interfere with certain implanted medical equipment, but has now gone further in explaining the risk and offering advice. Apple says that distancing is important, particularly when charging wirelessly.
See also:
As long ago as October last year -- coinciding with the launch of its new phones -- Apple said that there was a risk of electromagnetic interference with certain medical devices. The company has now updated a previously issued support document that warned of the dangers to include some further advice. Specifically, Apple has now provided information about how far to keep iPhone and MagSafe accessories from sensitive medical equipment.
The updated advice comes after a report published in the Heart Rhythm Journal warned of the risk from newer generation iPhone 12 "which can potentially inhibit lifesaving therapy in a patient particularly while carrying the phone in upper pockets" .
The full text of the support document reads:
About the magnets inside iPhone 12, iPhone 12 mini, iPhone 12 Pro, iPhone 12 Pro Max, and MagSafe accessories

iPhone contains magnets as well as components and radios that emit electromagnetic fields. All MagSafe accessories (each sold separately) also contain magnets -- and MagSafe Charger and MagSafe Duo Charger contain radios. These magnets and electromagnetic fields might interfere with medical devices.

Though all iPhone 12 models contain more magnets than prior iPhone models, they're not expected to pose a greater risk of magnetic interference to medical devices than prior iPhone models.

Medical devices such as implanted pacemakers and defibrillators might contain sensors that respond to magnets and radios when in close contact. To avoid any potential interactions with these devices, keep your iPhone and MagSafe accessories a safe distance away from your device (more than 6 inches / 15 cm apart or more than 12 inches / 30 cm apart if wirelessly charging). But consult with your physician and your device manufacturer for specific guidelines.

Consult your physician and medical device manufacturer for information specific to your medical device and whether you need to maintain a safe distance of separation between your medical device and iPhone or any MagSafe accessories. Manufacturers often provide recommendations on the safe use of their devices around wireless or magnetic products to prevent possible interference. If you suspect iPhone or any MagSafe accessories are interfering with your medical device, stop using your iPhone or MagSafe accessories.

We provide more information on safety at Important safety information for iPhone in the iPhone User Guide.
Image credit: Jack Skeens / Shutterstock