Microsoft reveals workaround to fix Conexant ISST audio driver problems in Windows 10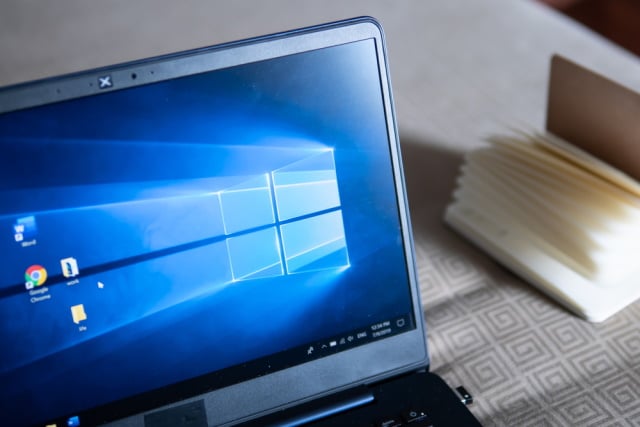 Installing updates in Windows 10 can be something of a gamble -- will the latest patches make things better or worse? For people with Conexant ISST audio drivers, there have been numerous issues in Windows 10 May 2020 Update (or Windows 10 version 2004).
Users trying to update these drivers found that the update process would fail or produce errors during or after setup. Having worked with Synaptics, Microsoft has identified a compatibility issue and also provided details of a workaround.
See also:
The workaround comes some eight months after the problems were first discovered. But while Microsoft has offered up something of a solution, it is not something that is going to work for everyone, and a proper fix is still to be released in a future update.
On the Windows 10 support pages, Microsoft explains the problem that some users are experiencing:
Synaptics and Microsoft have found incompatibility issues with certain versions of drivers for Conexant ISST audio driver and Windows 10, version 2004 (the Windows 10 May 2020 Update). Windows 10 devices with affected Conexant ISST audio driver might receive an error or experience issues while installing the update or after the device has updated. The affected driver will be named Conexant ISST Audio or Conexant HDAudio Driver under Sound, video and game controllers in Device Manager and have file name uci64a96.dll through uci64a231.dll and a file version of 7.231.3.0 or lower.

To safeguard your update experience, we have applied a compatibility hold on Windows 10 devices with affected Conexant or Synaptics audio drivers installed from being offered Windows 10, version 2004 or Windows Server, version 2004 until the driver has been updated. If your organization is using Update Compliance, the safeguard ID is 25178825.
The company then provides details of the workaround:
To mitigate the safeguard, you might need to check with your device manufacturer (OEM) to see if an updated driver is available and install it. If updated drivers are not available for your device and you are offered Windows 10, version 2004 or Windows 10, version 20H2, a small number of devices might roll back to the previous version of Windows 10 when attempting to update. If this occurs, you should attempt to update to Windows 10, version 2004 or Windows 10, version 20H2 again.
Microsoft says that it is continuing to work with Synaptics to come up with a resolution which will follow in due course. The company also says: "As of January 14, 2021, we are adjusting this safeguard to allow certain devices with the affected driver to update to Windows 10, version 2004 or Windows 10, version 20H2".
Users are advised against manually updating using the 'Update now' button or the Media Creation Tool until this issue has been resolved.
Image credit: Wachiwit / Shutterstock