Microsoft is killing off a pointless feature of Windows 10 with 21H2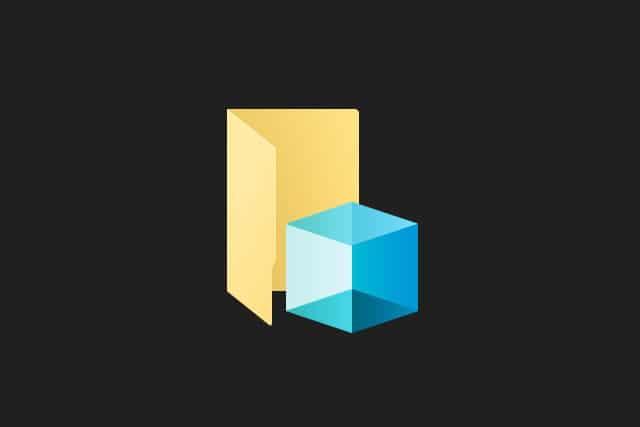 It is now five and a half years since Windows 10 was released, and we've seen a lot of changes to the operating system over this time. There have been endless additions, numerous changes, and the occasional removal of dead wood.
Among the things that have been killed off so far are various elements of the Control Panel and ways of accessing it, causing upset with many users. But now Microsoft is turning its attention to things which the vast majority of people regard as completely unnecessary. The company has seemingly realized that very few people are interested in 3D modelling and is indulging in a little spring cleaning.
See also:
So, what does this mean? Well, in short, it means that the "3D Objects" folder you can see in Explorer is going away. Despite Microsoft's best efforts with the likes of Paint 3D, interest in 3D work just didn't take off in the way the company imagined.
Why is this big news? Well, arguably, it is not "big" news, but it will come as great news to anyone who has been frustrated by the constant visibility of the "3D Objects" folder alongside the likes of Music, Desktop and Downloads under This PC in Explorer. For reasons best known to Microsoft, there has -- frustratingly -- never been a built-in way to hide this folder (although third party tools and registry hacks can do the job).
With the arrival of Windows 10 21H2 later in the year -- and as seen in build 21322 -- "3D Objects" will be hidden from view. Note that it will be hidden rather than deleted, as Microsoft explains in release notes for the latest developer build:
The 3D Objects folder will no longer be shown as a special folder in File Explorer after updating to this build. If you need to access this folder, you can do so via typing %userprofile% in File Explorer or through the navigation pane option "Show all folders".
It's safe to say that few people will mourn its (semi) passing... and many people not even notice. But for those who have been infuriated by its persistence, the change can't come soon enough.