Some users are seeing the Windows 10 taskbar and a broken Start menu in Windows 11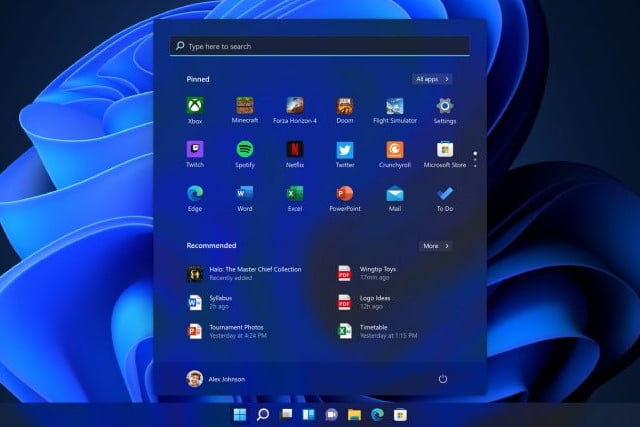 Reports are coming in about a strange bug in Windows 11 that results in the Windows 10 taskbar being displayed instead of the updated versions. The same issue was reported by Windows Insiders in the build up to the launch of Windows 11, and it seems that Microsoft has not been able to get things fixed.
In addition to problems with the old taskbar showing up, users are also reporting that the Start menu is not working. Microsoft is yet to acknowledge the problems, but workarounds have been uncovered.
See also:
Complaints have been posted on Reddit as well as Microsoft's own Windows 11 community forums. One recent convert to Windows 11 explains: "After I upgraded to Windows 11 from Windows 10, the menu bar at the bottom is Windows 10 and doesn't work. Had to use keyboard commands to get to setting to roll back to Windows 10".
The same problem has been reported by numerous Redditors where various solutions have also been posted.
One option is to create a new local user account with administrative privileges and then move everything into this account. Another fix that has been suggested is to uninstall the KB5005635 update.
The problem is not affecting people who have performed a clean install of Windows 11, only those who have upgraded from Windows 10. While Microsoft is yet to comment on the issue, it would appear that the upgrade process is leaving behind remnants of Windows 10, including perhaps rogue registry entries.